Spain's prosecutor asks top court to make Junqueras lose his MEP seat
Supreme Court will "examine" EU court ruling on leader's immunity and give sides 5 days to have their say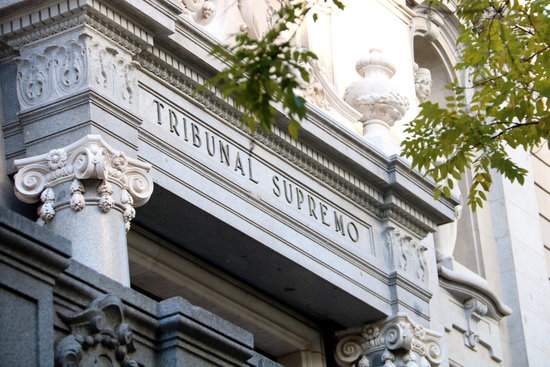 Spain's prosecutor has asked the Supreme Court to send its guilty verdict on jailed leader Oriol Junqueras to the European Parliament, so that the Catalan pro-independence politician loses his seat as MEP.
The EU court granted immunity to Junqueras on Thursday, ruling that the politician had immunity from the moment he was announced a winner in the May 26 vote and elected as an MEP – and thus, he should have been freed as soon as he got his seat following the election.
At that time, he was in provisional jail – and the ECJ says that if Spain's judiciary wanted to keep him behind bars, they should have asked the European Parliament for permission, which did not happen.
Yet, the EU court ruling came with Junqueras already serving a prison sentence and with him barred from public office, which gives uncertainty on whether the Spanish judiciary will take any step after Luxembourg decision.
The prosecutor in Spain urged the Supreme Court to execute the disqualification sentence of the leader, which had been put on hold waiting for the EU court ruling.
What's more, it argued that Junqueras' trial had finished one day before he was proclaimed MEP-elect, and that him taking up his seat would not have changed his verdict.
The Supreme Court said it will "examine" the Luxembourg judges' statement, and gave both the defense team and the prosecutors five days to have their say before they decide on the issue.
Implications for Puigdemont's extradition case
Meanwhile, the same court has also given five days to all sides to give their opinion following the Junqueras ruling in the extradition cases of MEPs-elect Carles Puigdemont and Toni Comín.
Both also won seats in the European Parliament in May, and were also prevented from taking up their seats as they have been in exile since 2017.
Puigdemont and Comín are fighting extradition from Belgium, where they went after the 2017 independence bid, and this week the Belgian court handling their case delayed their extradition hearing until February 3, after the ECJ has ruled on Junqueras' immunity.
They also aim to be accepted as MEPs and enjoy immunity as such.
Yet, it is far from clear how the favorable ruling for Junqueras might affect the two exiled MEPs-elect. Spain's Supreme Court insisted in November that they do not have parliamentary immunity despite the views of the ECJ's advocate general.