Spain's Congress Bureau rejects investigating former king for illicit credit cards
Socialists vote alongside PP and Vox against initiative put forth by coalition partners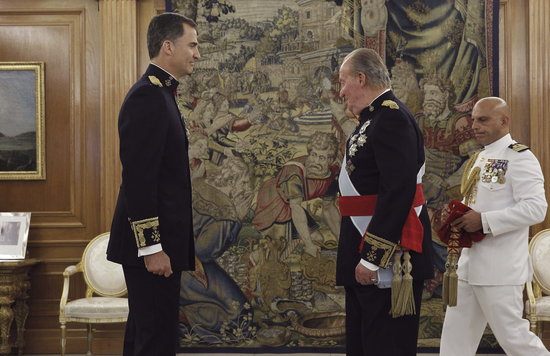 Spain's Congress Bureau has rejected creating a committee to investigate former king Juan Carlos I for his use of illicit credit cards and for which he recently repaid 678,000 euros to the tax office.
This is the sixth time it has voted against looking into the affairs of the King Emeritus, who abdicated in favor of his son Felipe VI in 2014.
President Pedro Sánchez's Socialists voted against their coalition partner Podemos' proposal and instead aligned themselves with the conservative People's Party and far-right Vox.
Aside from Podemos and Más País, Catalan parties ERC and CUP backed the creation of said investigative committee, as did the Basque Country's Bildu, Galicia's Nationalist Bloc, and the Valencian Community's Compromís.
In the past, the Socialist party justified voting against the measure by alleging it lacked the support of Congress' lawyers, yet Sánchez's party did not back it on Wednesday either despite it having since received their endorsement as they proposed sending it to the Board of Spokespersons for consideration.
Defense Minister Margarita Robles, of the Socialists, defended her party's position contrary to their coalition partners in an interview with Onda Cero, arguing that "questioning a solid democracy's institutions is not a good thing."
Juan Carlos I's scandal-ridden reign
The ex-king has been surrounded by scandals for much of the past years, however in the last half of 2020, he further caused turmoil by deciding to leave Spain.
Juan Carlos I has been in the United Arab Emirates (UAE) since August 3 – his move happened amid mounting corruption allegations and including a scandal involving alleged secret payments from Saudi Arabia and a bank account in Switzerland.