Former king Juan Carlos pays off €678,000 debt to tax office
Ex-monarch in UAE involved in multiple investigations might have made move to avoid judicial case over illicit credit cards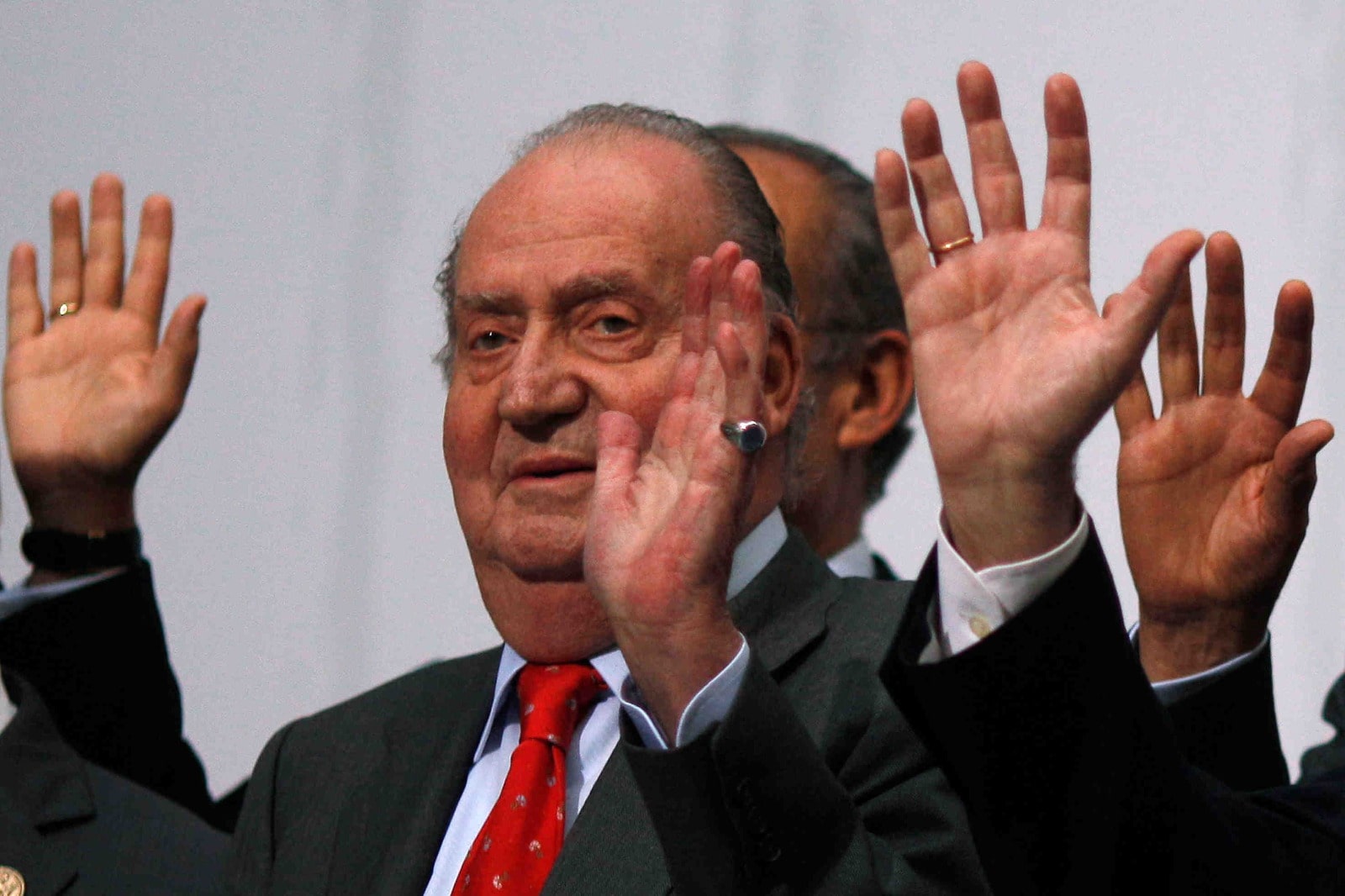 Spain's former king Juan Carlos has paid €678,393.72 to the tax office as his debt.
In a statement released on Wednesday, his lawyers informed that "without previous requirement" by the office dealing with taxes in Spain, he made the payment – including interests and surcharges.
The move means that he had declared some funds hidden from the tax office until now.
He and other members of his family allegedly used illicit credit cards linked to bank accounts of unclear origins, whose funds might be the money declared now.
Juan Carlos' payoff will likely see him avoid a criminal cause against him since the law provides that if a person regularizes their situation before the tax office notifies the beginning of an investigation, they will avoid sitting in the dock.
The Spanish finance minister, María Jesús Montero, did not answer on Wednesday why Juan Carlos had not been notified given that the scandal related to the illicit credit cards has been public for weeks.
Supreme Court investigations
In November 2020, it was announced that the Spanish Supreme Court was launching a second investigation into the former king's finances.
According to news outlet eldiario.es, both the man who served as Spain's head of state for 39 years until 2014 and his wife, Sofia, along with some of their grandchildren, used credit cards linked to bank accounts of which none of the royal family is named cardholder and with money coming from outside Spain.
The alleged crimes would have been committed at least from 2016 to 2018, meaning after Juan Carlos lost his total immunity as head of state when he abdicated in 2014.
His other case open, involving receiving commissions of up to €100 million irregularly, might not end up in court as the events happened prior to 2014.
Offshore funds
Yet, not only Spain is investigating the current king's father: the Swiss prosecutor Yves Bertrossa is looking into whether he hid this €100 million in Swiss accounts through a network including offshore funds.
On March 14, British newspaper The Telegraph published revelations that Felipe was named as a beneficiary for an offshore fund allegedly containing €65 million. The next day, the king relinquished his father's legacy and withdrew his allocation from the royal family's payroll.
In May, media in Spain reported that Juan Carlos I was given €1.7 million in cash by Bahrain's sultan, Hamad bin Isa al Jalifa, in 2010.
In July, Spanish president Pedro Sánchez said he was open to an amendment of the constitution to limit the legal immunity of public officials, including the king.