Spain endorses Catalonia's proposal to lift quarantine perimeter around Igualada area
Catalan government called for entry and exit restrictions to be lifted now that whole country is confined at home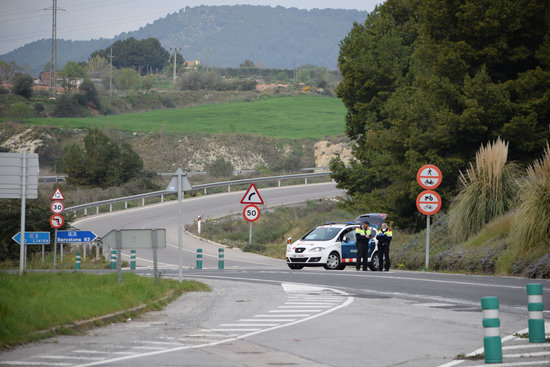 The Spanish government has agreed with Catalonia's request to lift the perimeter confinement around Igualada and three other towns in the Conca d'Òdena.
The Spanish health and interior ministries gave the proposal the green light on Sunday, with health minister Salvador Illa saying they would "issue an order today" to formalise the plans.
Catalan civil protection authorities, chaired by the home affairs and health ministers, Miquel Buch and Alba Vergés, had announced their intention to lift the quarantine perimeter on Saturday.
Buch and Vergés decided it was right to lift the measures because the basic reproductive ratio of covid-19 in the four towns has been lowered to a similar level as that of the rest of Catalonia.
Once the changes go ahead, the Igualada area will be under the same lockdown conditions as the rest of Catalonia.
Only essential services have been allowed in and out of Igualada, Òdena, Santa Margarida de Montbui and Vilanova del Camí since March 12.
On March 25 Buch announced an enhanced lockdown for the area, with only essential services to be carried out. This was rejected by Spanish authorities, only for the whole of Spain to be placed under similar restrictions just five days later.
An investigation into that the outbreak that led to the four towns being completely sealed off by police showed it could be traced back to a lunch held on February 28 that was attended by 80 people, many of whom work in Igualada Hospital.