Puigdemont will appeal to Court of Justice of EU to become MEP
Former president does not specify procedure means, but hopes for a response before July 2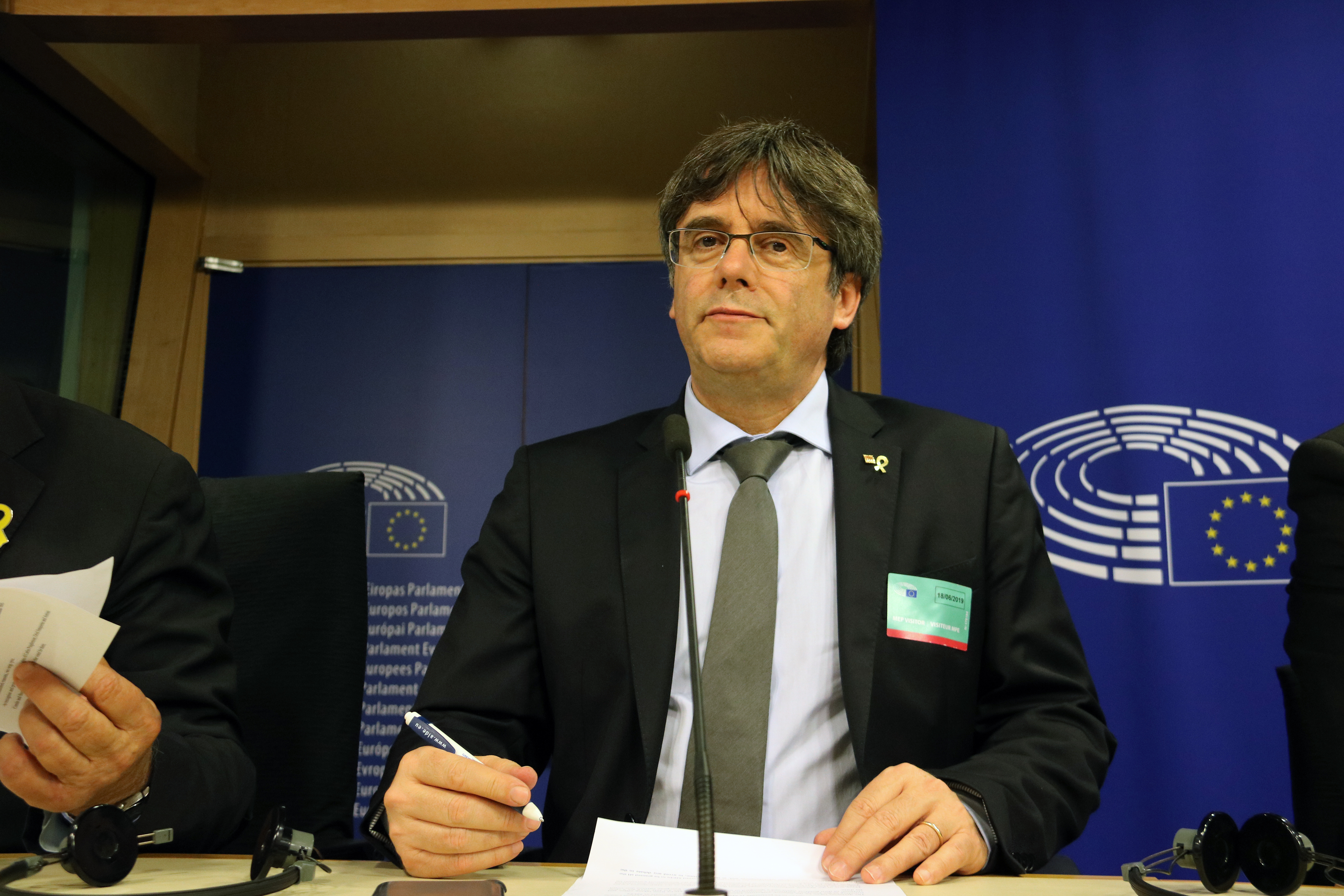 Former Catalan president and MEP-elect Carles Puigdemont told press on Tuesday that he would appeal to the Court of Justice of the EU to become MEP following the Spanish electoral authority's decision to not allow his lawyer, Gonzalo Boye, to pick up the documents in Madrid required for him to take up his seat.
Puigdemont has not specified how he would be presenting his appeal, but did say he hoped for a response from the Court of Justice of the European Union before July 2.
He also reiterated his belief in the court's "independence and commitment to democracy," saying that he will fight until the end for him and two other barred MEPs-elect to be able to represent the more than 2 million Spanish citizens that voted for the Junts per Catalunya and Esquerra Republicana parties.
European Parliament President Antonio Tajani has said that "it is Spain's problem" that some of their seats have been not been filled after the state declared those of exiled leaders Carles Puigdemont and Toni Comín and their jailed pro-independence colleague Oriol Junqueras vacant.
Meanwhile, a group of 76 outgoing and incoming MEPs have called on the European Parliament's bureau to "recognize and protect the political rights" of the jailed or exiled Catalan MEPs.
Puigdemont and Comín did not have their Spanish arrest warrants lifted, nor were they allowed to enter the EU Parliament, while Junqueras was not granted permission to leave prison to take the oath.