Puigdemont detained in Germany
The Catalan leader has been sent to a prison north of Hamburg while waiting for a decision on his extradition, according to local media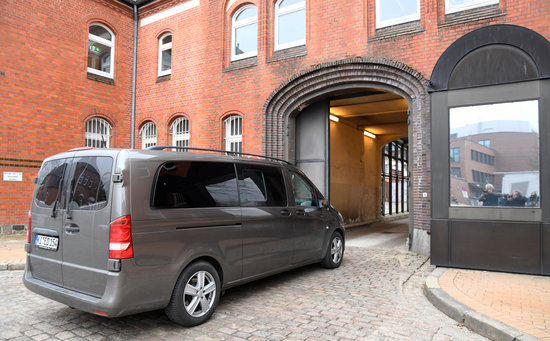 Carles Puigdemont is now in the German prison of Neumünster while waiting for a decision on his possible extradition to Spain. This, after the ouster president of Catalonia was detained by the German police, close to the Danish border on Sunday morning. The prosecutor in Schleswig-Holstein region said that the extradition process could take "days," but not months, as when he went under the same procedure in Belgium last autumn, ending in the Spanish Supreme Court withdrawing the international arrest warrant on him.
The pro-independence leader had left Finland to go back to Belgium on Friday night, according to a statement released by the MP who invited him to the Nordic country. While Puigdemont had reportedly assured the Finnish politician that he would "fully cooperate" with the Belgian authorities, they themselves had stated they did not know of the president's whereabouts.
Indeed, Puigdemont's lawyer, Jaume Alonso-Cuevillas, revealed that his client was detained by the police in Germany while driving towards Belgium. It is still yet unclear whether the German police will process the European arrest warrant, or whether they will allow him to return to Belgium so it can be done there. Alonso-Cuevillas also stated that he had been able to speak to Puigdemont on the phone, who assured him he was being treated well by the German authorities. On March 25, the Spanish government stated it had received official confirmation of Carles Puigdemont's "detention" by German authorities.
The European arrest warrant was issued on Friday by the Spanish government against Carles Puigdemont and five other ministers from the cabinet residing abroad. Puigdemont himself is to be prosecuted for rebellion and misuse of public funds for his role in the Catalan independence roadmap and is facing up to 40 years in jail. Also on Friday, five Catalan officials, including a current presidential candidate and the former Parliament speaker, were imprisoned while awaiting trial.