Puigdemont already left Finland, reveals MP
Mikko Kärnä, who invited Carles Puigdemont to the Nordic country, released a statement explaining the Catalan leader left on Friday night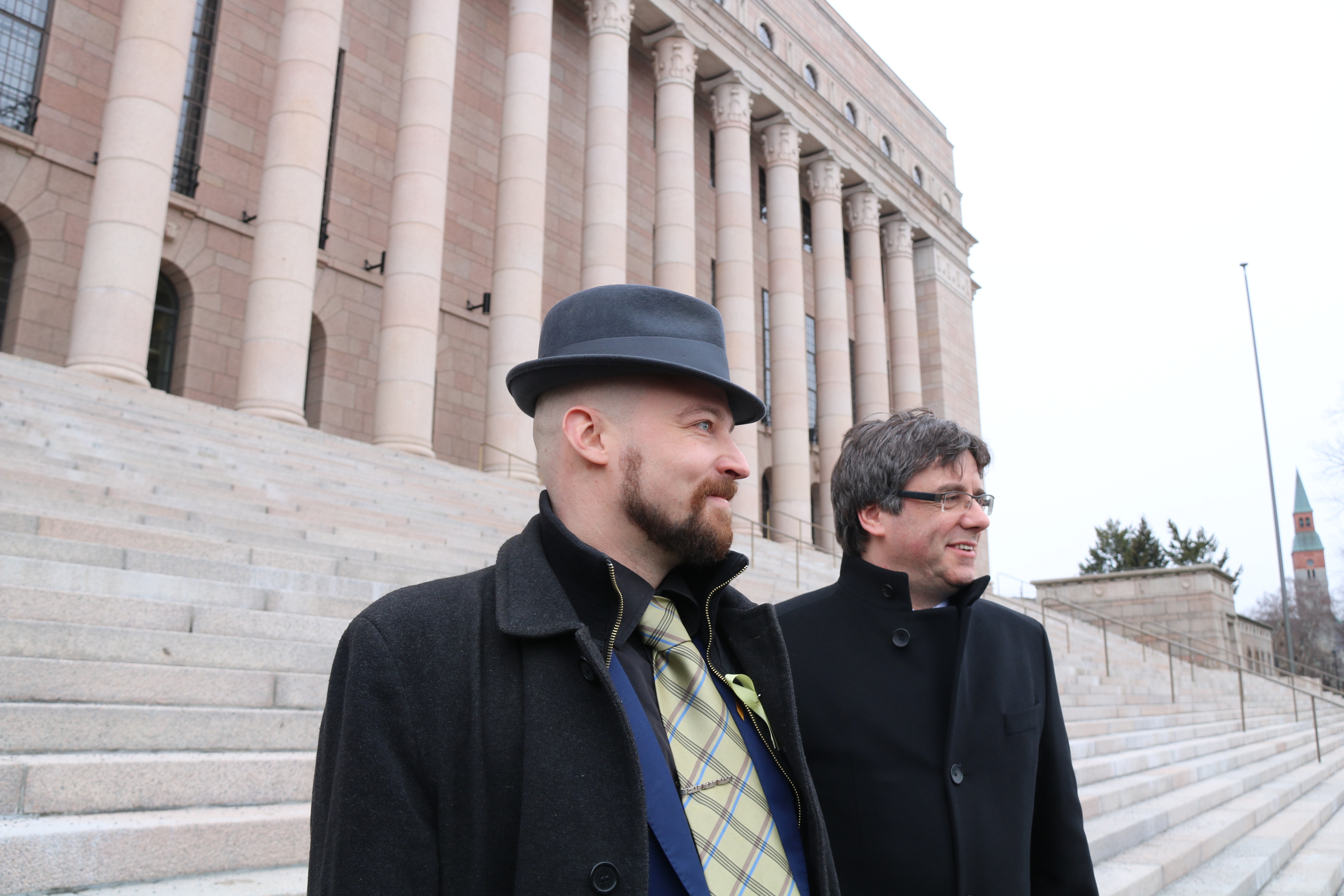 This morning, news broke that the Spanish justice had again issued a European arrest warrant against Carles Puigdemont, deposed Catalan president, residing in Belgium but who had travelled to Finland at the invitation of a local MP. The Finnish police, though, admitted they did not know Puigdemont's whereabouts. In fact, as MP Mikko Kärnä explained shortly after on Saturday afternoon, the pro-independence leader had already left for Belgium the night before.
"Head towards Belgium, his place of residence"
In a statement, Kärnä stated that he learned of Puigdemont's intentions to leave the Scandinavian country and return to Belgium on Friday, although he does not know what methods of transport were used. The Finnish MP further explained that when they met that same day, they discussed the possibility that Spain might re-issue an arrest warrant against him, as they had in fact announced.
Puigdemont "was informed that if that happened, he'd have two options: present himself before the Finnish authorities and face the possibility of being extradited, or leaving the country and head towards Belgium, which is his place of residence," recalls Kärnä in his statement.
Puigdemont says he will "fully cooperate" with Belgian authorities
The Catalan leader chose the second route. Kärnä noted that Puigdemont also assured him this Saturday that he would "fully cooperate" with the Belgian authorities. The deposed president is being prosecuted for rebellion and misuse of public funds for his role in the Catalan independence roadmap and is facing up to 40 years in jail.
Five Catalan officials, including a current presidential candidate and the former Parliament speaker, were imprisoned on Friday while awaiting trial. Five other Catalan leaders currently in exile in Belgium, Scotland and Switzerland are also wanted by the Spanish authorities.
Indeed, the Brussels prosecutor has confirmed they've received the European arrest warrant, but are also currently unaware of Pugdemont's whereabouts.