Jailed ex vice president urges return to 'strategic consensus' within pro-independence camp
People's Party spokesperson says independence parties have turned the National Day into a day of "clashes" and "civil division"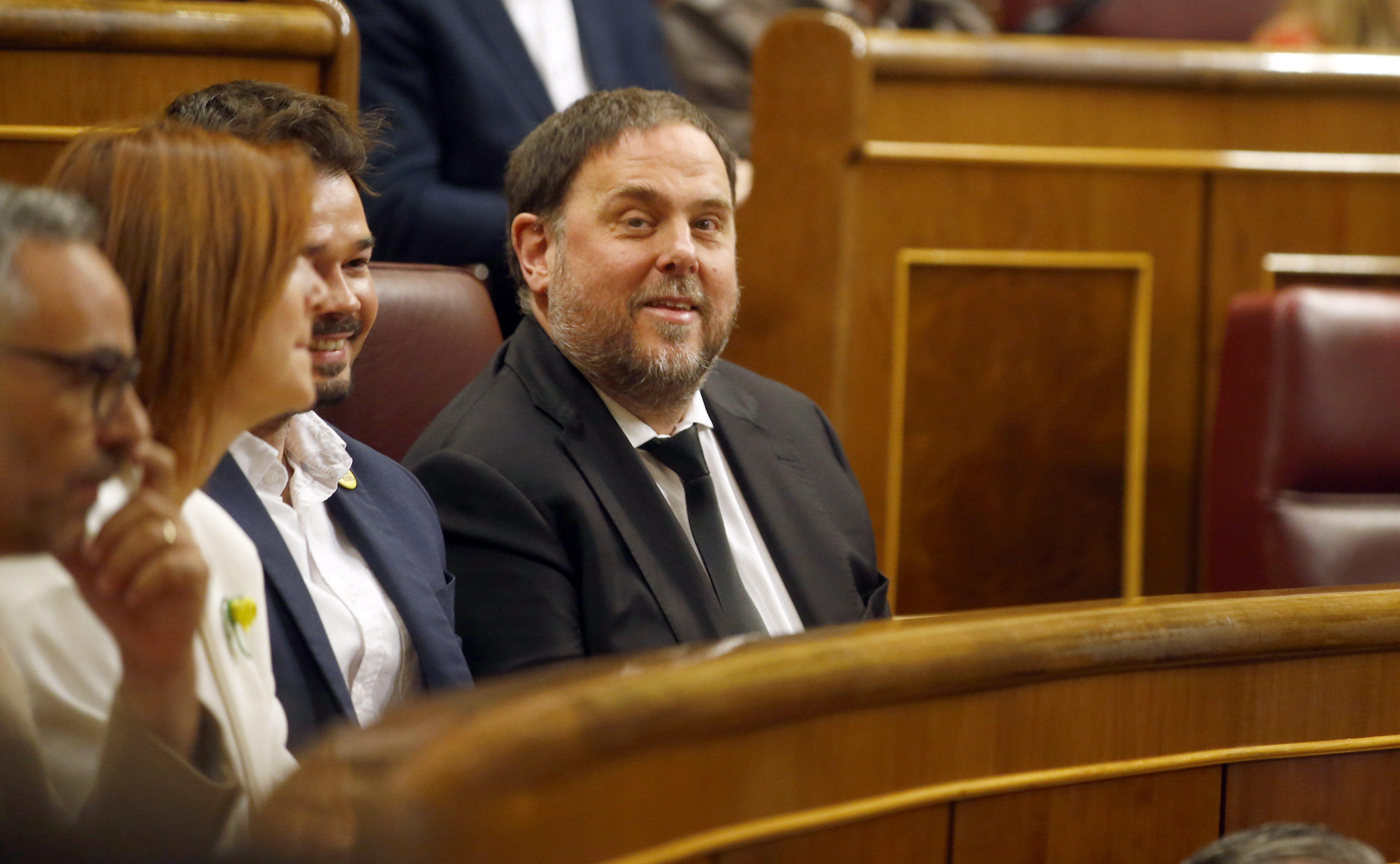 Former Catalan vice president, Oriol Junqueras, said on Tuesday that the pro-independence cause needed to "end the reproaches" and begin "building the strategic consensus again."
In an interview by letter to a Catalan radio station, Junqueras recalled that the "repressive devices" of Spain want to "decapitate" the independence movement and "break trust" between each other.
The jailed leader awaiting verdict in the Catalan Trial has also admitted that the unity among the main pro-independence parties is undergoing a "complex" situation at the moment, but he reiterated that a "broad" response to the verdict should bring all sides together, "embracing" all sides of democracy. "The important thing is the verdict response is as broad and massive as possible," he argued.
The political leader has repeatedly spoken about elections and reiterated that giving say to the citizens "always strengthens institutions," and that the polls and democracy "do not weaken" them.
He is confident that the sentencing of the Catalan Trial "will say that we are innocent," and has avoided saying who could replace him as the ERC head if he is unable to continue in the post.
Finally, he referred to the political situation of the Spanish state and Pedro Sánchez as "irresponsible." "Arrogance and petulance are never good advisers. All in all, the whole situation has taken its toll on Sánchez and society as a whole," he pointed out.
"ERC will never provide a passageway for the right-wing parties to find an agreement, and we will always be open to dialogue. I think we should all be aware of the absolute loss of freedoms that would happen if the extreme right and the right growing increasingly extreme seize control of the Spanish state," he said during the interview with RAC1. Junqueras also explained that so far he has not had any contact with Pedro Sánchez.
National day "civil division"
Meanwhile the Spanish government spokesperson for the People's Party, Cayetana Álvarez de Toledo, has accused the pro-independence camp of converting Catalonia's National Day into a day of "clashes" and "civil division."
She explained that her party will continue to work for civil unity, commonality, and the proximity among Spaniards. In this regard, she explained that the right-wing People's Party has organized a series of conferences open to society for next Thursday, under the title 'Spaniards in defense of commonality.'
The objective of the initiative is "to unite everyone who feels linked to the constitutional values​​" and the PP plans to promote similar acts in the future, including in Catalonia.
The conference will be attended by PP leader Pablo Casado, the PP spokesperson, Cayetana Álvarez de Toledo and the president of the Catalan People's Party, Alejandro Fernández. Also attending will be the founder of Union, Progress and Democracy party, which holds a strong pro-Spanish unity stance, Rosa Díez.