Former minister appears before Belgian judge for third extradition attempt
Lluís Puig to face another hearing on March 30 as Spain's Supreme Court wants to try him for misuse of funds and disobedience relating to 2017 referendum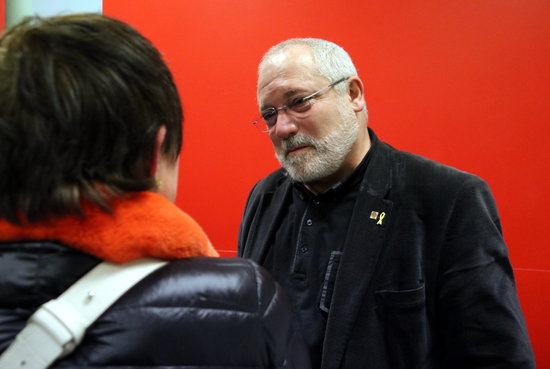 Former Catalan Culture minister Lluís Puig, currently residing in Belgium, appeared before a judge on Monday in a 3-hour hearing on the third European Arrest Warrant Spain has issued for him for his role behind the 2017 independence referendum.
Spain's Supreme Court wants to try the politician for misuse of public funds and disobedience and he will have to appear before the judge once again in another hearing on March 30.
The former minister said that holding another hearing next month would provide the court with more time to gather and evaluate information on his case: "[The court] is going over, one by one, every possible instance of violation of rights and everything that is said or left out of judicial records."
Puig's defense team has argued that sending him back to Spain would constitute a "violation of fundamental rights."
The Belgian judiciary had previously joined Puig's case with that of former president Carles Puigdemont and former health minister Toni Comín, also exiled in Belgium, but in January, following the European Parliament's recognition of Puigdemont and Comín as MEP's, the cases were separated as the latter were deemed to have immunity.
On February 18, Belgium decided to suspend but not cancel Puigdemont and Comín's third arrest warrants pending a European Parliament decision on the exiled Catalan leaders' immunity.