Puigdemont arrest warrant suspended but not canceled by Belgian judiciary
Court decides to wait for European parliament decision on status of Puigdemont and Comín's immunity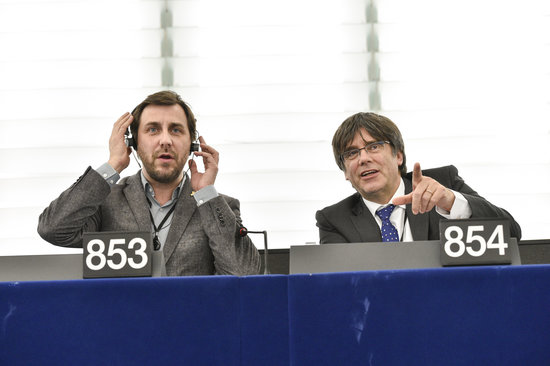 The Belgian judiciary has decided against canceling the third European Arrest Warrants issued by Spain against MEPs Carles Puigdemont and Toni Comín, but has suspended them until the European parliament makes a decision on the exiled Catalan leaders' immunity, according to sources for the defense.
Spain has requested that the European parliament waive the right to immunity currently enjoyed by Puigdemont, Comín and fellow MEP Clara Ponsatí, who is due in court in Scotland in May for her own extradition hearing.
Sources also confirmed that the warrant against former minister Lluís Puig "continues" with a court date for the former culture minister set for February 24 in Belgium.