EU says some 'provisions allow for arrest' of MEPs but Ponsatí's case to be 'reviewed'
Formerly exiled independence leader detained for hours upon surprise return to Catalonia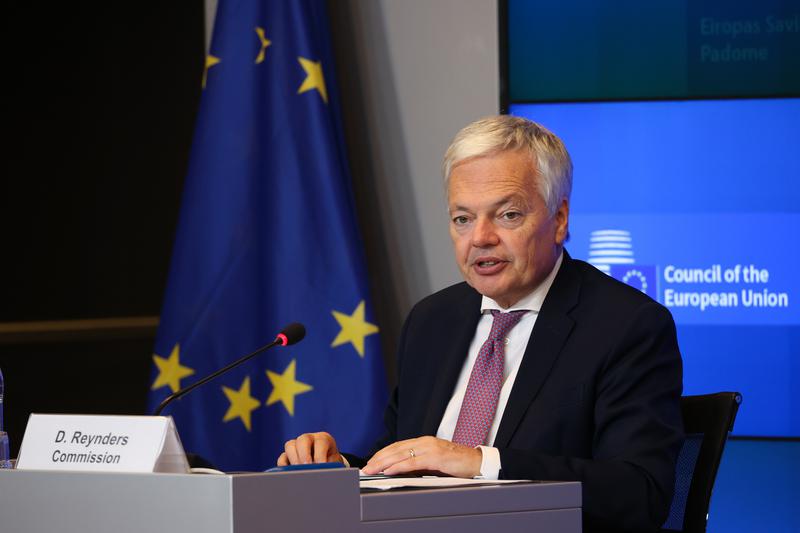 The EU Commission says there are "some provisions that allow for the arrest of MEPs" but that formerly exiled pro-independence leader Clara Ponsatí's case would be "reviewed" by the institution's legal services.
Ponsatí, who had lived in exile for over five years following the peak of the independence crisis, returned to Catalonia by surprise on Tuesday and was arrested shortly afterward.
She is wanted by the Supreme Court for a charge of disobedience for her role in the 2017 independence push but claims her arrest is illegal as she holds parliamentary immunity as a Member of the European Parliament.
Although disobedience, the charge she now faces after Spain's recent criminal code reform, entails no prison time, Ponsatí could still be fined and disqualified from public office if tried and found guilty.
European Commissioner for Justice Didier Reynders explained in a press conference that he was made aware of the arrest on Tuesday evening, and Clara Ponsatí called on her chamber colleagues for support, appealing to her parliamentary immunity.
Regarding this immunity, Reynders pointed out that there have been a number of arrests in the past of not just MEPs but also national politicians.
Reynders explained to the press that he could say little more about the detention of the Catalan pro-independence politician, but that his services would look into the "specific context" of this case. "We'll see what information is provided by Spanish authorities," he added.
"Obviously we don't get directly involved in individual cases but we keep an eye on whether things like this happen."
Ponsatí was released late on Tuesday evening after being held for some hours following her arrest.
Since then, she has returned to Belgium early on Wednesday morning.