EU Court hearing on Spain's clarification requests over Puigdemont extradition case underway
Spanish magistrate asks Luxembourg whether Belgium's decision to deny handing over former Catalan president ally was lawful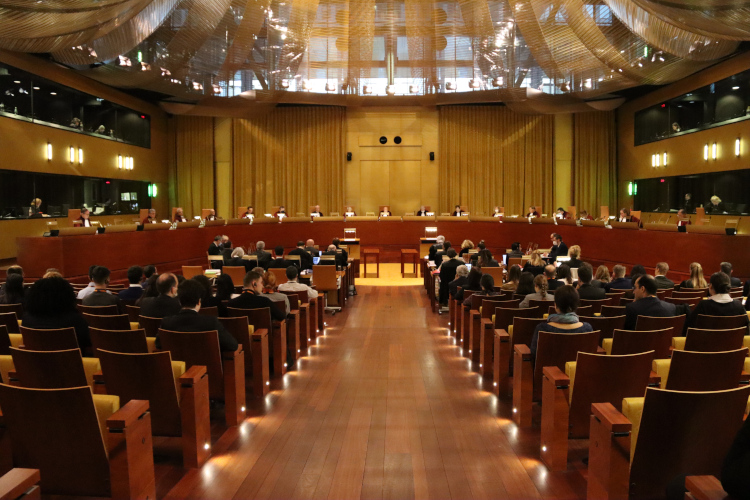 The European Court of Justice had a hearing on the Spanish Supreme Court's requests for clarification over exiled Catalan leaders' extradition cases on Tuesday.
The outcome of this procedure is thought to be key in order to know whether former Catalan president Carles Puigdemont, along with the five other pro-independence leaders in exile since late 2017, could be handed over to Spain – yet, other circumstances are also set to play a role, including the decision of the same EU court over whether three of the exiled politicians still have immunity as MEPs.
Regardless of the deliberations in Luxembourg, the Belgian and Italian judiciaries will ultimately make the final decisions on the extradition cases.
After Belgium rejected extraditing former minister Lluís Puig, Spain's high-profile judge overseeing the Catalan leaders' judicial case, Pablo Llarena, requested clarification over whether the decision to deny handing over him was lawful.
Indeed, Belgium rejected handing him over, arguing that he could see his fundamental rights violated in Spain, and mentioning the UN Working Group on Arbitrary Detention reports calling for the release of the leaders who did not leave the country and ended up in jail. Also, Brussels said that Spain's Supreme Court should not be in charge of handling Lluís Puig's case.
Supreme Court clarification requests
In response, Llarena asked the EU court whether Belgium can assess the risk of fundamental rights being violated in another EU member state, and if so, whether the Working Group's papers are a valid argument.
The Supreme Court magistrate also asked Luxembourg regarding "the elements in EU law so that a member state can resolve that in another member state a risk of fundamental rights violation exists."
Llarena is also asking whether Belgium can have a say on which Spanish court has to try the 2017 independence push leaders.
Involvement of the European Commission, Poland, and Romania
Many parties are involved in the hearing that began on Tuesday at 9 am, including Puigdemont and the other exiled leaders' defenses, Belgium's judiciary which is defending Brussel's decision on Lluís Puig, Spain's solicitor general, as well as Poland and Romania, who have decided to take sides in the deliberation and have submitted an opinion similar to that of Spain, that is, questioning whether Belgium was allowed to assess potential breaches of fundamental rights if Puig were to be extradited.
The European Commission is also involved in the case and it is expected to reveal its opinion on the issue on Tuesday.
Although Italy has an extradition procedure against Puigdemont open, following his one-day arrest on the island of Sardinia, its judiciary has decided to not take sides or submit an opinion.
Puigdemont's extradition case also pending immunity decision
While the request for clarification regarding Puig's case will set a precedent for the other exiles' cases, Belgium's public prosecutor has stated that in the case of Carles Puigdemont, Toni Comín, and Clara Ponsatí, all former government members now in exile and MEPs, their extradition procedures will continue on hold regardless, because their immunity status has yet to be clarified.
After Puigdemont, Comín, and Ponsatí had their immunity as Members of the European Parliament (MEP) lifted in March 2021, their legal team appealed against the decision made by a majority of the members of parliament before the EU court. In June, they recovered their parliamentary privileges, before then losing them again in July in a provisional decision.
Magistrates in Luxembourg have yet to decide whether the removal of their immunity was done lawfully. Thus, the extradition procedures in Belgium and Puigdemont's in Italy are now on standby awaiting the EU court ruling.
Marta Rovira and Anna Gabriel, MPs in 2017 who left for Switzerland, have also got involved in the Luxembourg deliberations on Llarena's questions, but none of them have an ongoing extradition procedure at the moment.
Podcast on extradition procedures
Spain has been trying to extradite the Catalan independence leaders who went into exile after the 2017 independence push, but after four and a half years, several European countries have rejected handing them over and the Supreme Court has been unable to try them. Check out our Filling the Sink podcast on the extradition procedures published in October 2021.