Electoral campaign begins in Spain ahead of November 10 general election
Upcoming vote is fourth in four years and will take place amidst heightened tensions following Supreme Court verdict on independence leaders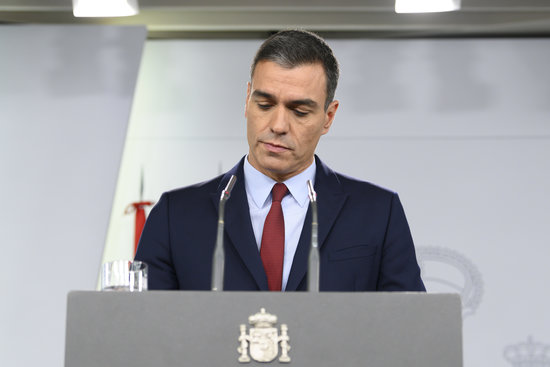 Electoral campaigning has officially taken off in Spain ahead of the November 10 general election as negotiations to form a government between acting president Pedro Sánchez's Socialist party and Podemos fell through after the April 28 vote.
The upcoming vote will be the fourth general election in the country since 2015 and will take place amidst heightened tensions following the Supreme Court's announcement of prison sentences for 9 independence leaders, which hardened the serious disagreements amongst parties on how to manage the conflict in Catalonia.
The latest CIS public research institute poll predicts that the Socialists will improve their results, obtaining up to 27 more seats compared to those they won in April, but still fail to procure an absolute majority. The same poll would see the People's Party come in second, with Podemos beating Ciudadanos for second place.
In Catalonia, Esquerra Republicana is expected to be the most voted party, followed by the Catalan Socialists and Catalunya en Comú. The poll also suggests that JxCat and would lose seats, as would Ciutadans and Vox.
Far-left CUP, on the other hand, who are participating in a general election for the first time ever, could a seat or two.
CIS conducted its latest poll, however, between September 21 and October 13 – that is to say, before the Supreme Court announcement that could potentially sway voters.