Catalan-Spanish talks must resume before summer holiday, says president Aragonès
Pro-independence parties hint at jailed leaders attending 'negotiating table' alongside government officials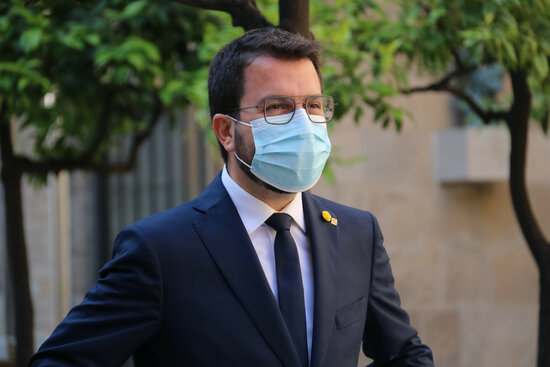 Catalonia's newly appointed president, the pro-independence politician Pere Aragonès, has called for so-called 'negotiating table' meetings, set up before the start of the pandemic to engage in dialogue with the Spanish government, to resume before the summer holiday.
As candidate for the most voted pro-independence party in the last parliamentary election, and coming to power thanks to votes from other political groups also seeking to separate from Spain, Aragonès has championed dialogue as the best way to address the independence crisis.
The territorial dispute reached its most dramatic point in the fall of 2017, when Catalonia held an unauthorized referendum and Spain responded by sending the police to crack down on voters and later imprisoned the officials and activists responsible for the vote.
"I know a solution to the conflict won't come overnight, but I also know we must try," said Aragonès in an interview with the Ara newspaper. "We must not let the situation rot."