Cancellation of parliament conference 'damages the democratic credibility of the EU' - Catalan leaders
Torra and Puigdemont plan Catalan trial forum in alternative location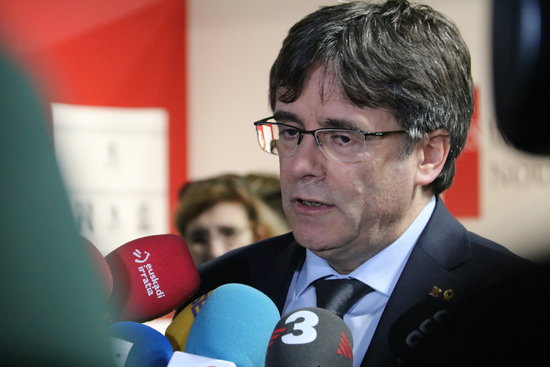 The president and exiled ex-president of Catalonia, Quim Torra and Carles Puigdemont, have expressed their regret of the cancellation of a European Parliament (EP) conference scheduled for Monday.
"The duty of your institution is to preserve freedom of speech as the most superior value, party politics or supposed security concerns should not be used to silence legitimate ideas," said Torra and Puigdemont in a joint letter to EP president Antonio Tajani. "The contrary would be a shame for Europe and damages the democratic credibility of the EU."
Despite the cancellation of the event, Torra and Puigdemont announced that they would still go ahead with a conference of a similar nature.