PODCAST: Barça Femení and women's football – treble success and fight for fairness
What impact will the blaugrana's record-breaking season have on and off the pitch?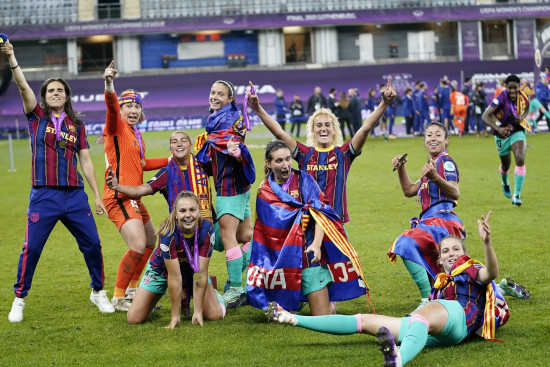 FC Barcelona Femení have had an incredible season, wrapping up the league with eight games to spare, becoming the first team from the Spanish league to become European champions, before winning the cup to complete a historic treble. Most importantly, they've done it all in style. Press play below to listen or subscribe on Apple Podcasts, Google Podcasts or Spotify.
Barça Femení's Laia Codina explains what these victories mean, both on and off the field.
Cristina Tomàs White celebrates Barça's success but can't help but wonder how much attitudes have changed since she was put off playing football as a young girl.
Cillian Shields chats to Lorcan Doherty about his recent match-day experience watching the blaugrana in action and discusses the fight for better working conditions and professionalism for all footballers in the top flight.
This week's Catalan phrase is "obrir la llauna." Literally "open the can," it means to score the first goal in a match, normally after lots of pressure.
Listen to more episodes of Filling the Sink below.