Witnesses rejecting far-right's cross-examination to persist 'regardless of consequences'
Pro-independence CUP politicians Eulàlia Reguant and Antonio Baños were fined €2,500 and could face criminal charges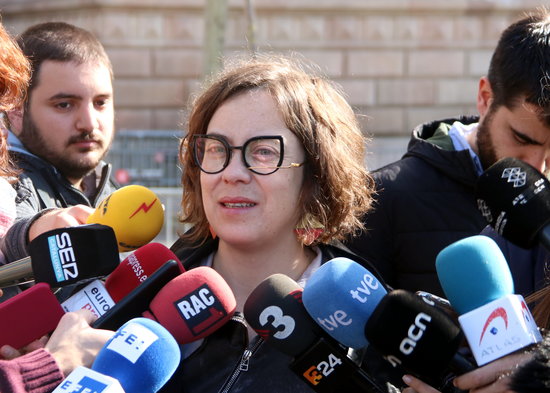 Two pro-independence politicians vowed to stay the course "regardless of consequences" and despite threats of criminal charges, referring to their previous refusal to answer questions from lawyers of the far-right Vox party during the Catalan trial.
"It was an act of objection of conscience, and we'll defend it until the end," said Eulàlia Reguant, a local councilor in Barcelona for far-left CUP. She described Vox as "fascist, sexist, xenophobic, and racist," as she also had in trial before the judge.
Reguant and Antonio Baños, a former CUP MP, ruled out responding to questions from Vox when they were summoned to give their testimonies in Spain's Supreme Court, where 12 politicians and activists face trial for their role in the independence bid.
Baños had said he wouldn't respond "due to democratic dignity and antifascism" despite warnings from judge and courtroom president Manuel Marchena of legal consequences.
Reguant and Baños were fined €2,500, and have until Tuesday next week to pay.
According to the Spanish law, witnesses have the obligation to respond to all questions with no exceptions, unless they are under investigation in a separate case. They could ultimately be tried for disobedience and face a ban from public office.