Open Arms rescues 158 people from two ships in Mediterranean
Charity warns 500 more people waiting for safe harbour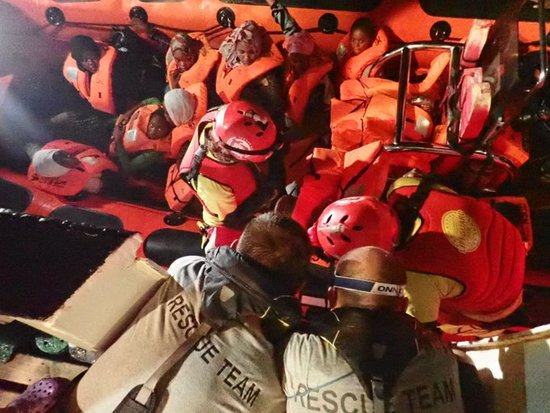 Open Arms rescued 158 people from two endangered vessels in the central Mediterranean Sea on Tuesday.
56 people were initially rescued from a damaged boat that was having engine problems. They then rescued another 102 people. The charity said that the 158 people rescued have been saved "from probable death".
Open Arms also warned that in addition to the 158 people that the Catalan NGO has rescued, there are 500 more people on board other rescue ships, the Ocean Viking and Alan Kurdi - all awaiting safe harbor.
In November, Italy offered a safe port to the Open Arms ship after they saved 73 migrants shipwrecked in the western Mediterranean sea. That followed a previous months-long back and forth in summer 2019 when former Italian interior minister Matteo Salvini would not grant permission for Open Arms to dock in Italy. After 19 days stranded in the Mediterranean with over 160 migrants on board, the Open Arms rescue ship eventually docked in the Italian port of Lampedusa.

In September the head of the Proactiva Open Arms NGO, Òscar Camps, was awarded the Catalan parliament's Medal of Honor, along with the captain of the Sea Watch 3 rescue ship, Carola Rackete.