Open Arms rescue ship docks in Lampedusa after 19-day standoff
Italian officials order evacuation of 83 people citing health concerns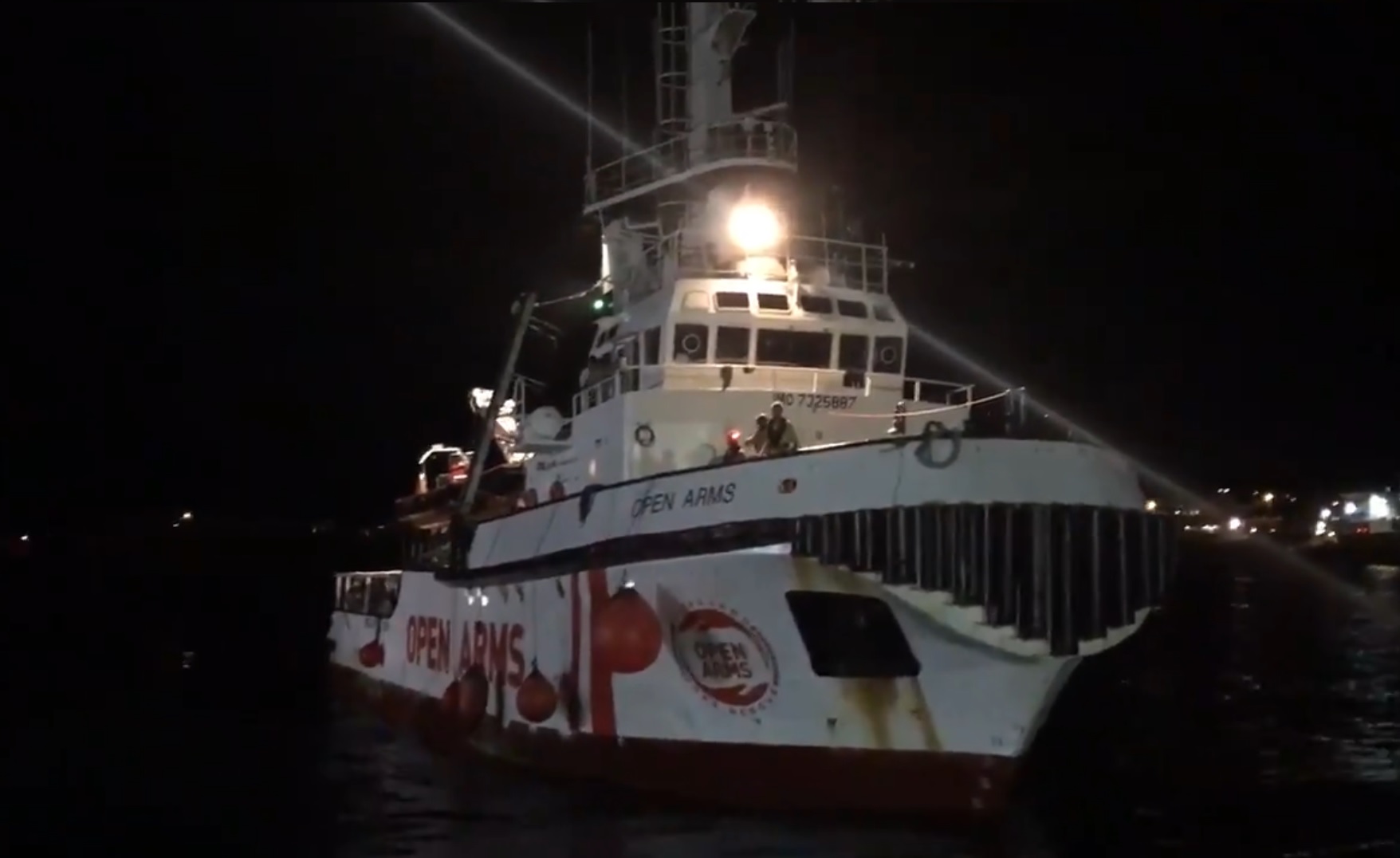 After 19 days stranded in the Mediterranean, the Open Arms rescue ship has docked in the port of Lampedusa with 83 people aboard, following orders from Italian authorities.
The public prosecutor in the Agrigento region, Luigi Patronaggio, decided to evacuate all the people on board and seize the Catalan NGO's boat over health concerns.
Dozens of migrants were evacuated from the stranded ship in previous days, and some jumped off the boat trying to swim towards Lampedusa.
The ship docked in Lampedusa around 11:40 pm, thus putting an end to a crisis triggered by Italy's interior minister, Matteo Salvini, who rejected letting sea rescue NGOs disembark migrants on the country's ports.
Y por fin, después de 19 días cautivos en la cubierta de un barco, todas las personas a bordo pisarán tierra firme.
¡¡Boza!! pic.twitter.com/W2CCYtKIIA

— Open Arms (@openarms_fund) August 20, 2019
"After 19 days, we're disembarking in Lampedusa today. Our ship will be temporarily seized, but it's a price that @openarms_fund is willing to pay in order to guarantee the safety of the people aboard, who will be taken care of. Prioritizing their health and safety in this humanitarian crisis is indispensable," said Oscar Camps, the NGO founder via Twitter.
Patronaggio's decision was announced shortly after the Spanish government sent an army ship to evacuate the rescued migrants, as the NGO refused Madrid's offer for a safe harbor in the Balearic Islands, more than 3 days away.
"Due to the inconceivable response from Italian authorities, especially from interior minister Matteo Salvini, to close all ports, and the difficulties by other countries in the central Mediterranean, Spain is once again leading the response to a humanitarian crisis," said Spanish president Pedro Sánchez via Twitter on Sunday.
Previously, Sánchez had offered the port of Algeciras, Spain's southernmost port. Open Arms founder Oscar Camps criticized the offer: "Do you want us to sail 950 miles, 5 extra days, to Algeciras, the furthest port in the Mediterranean, with an extreme situation on board?"
In June 2018, shortly after coming to power, Sánchez offered the Aquarius rescue ship a safe harbor in Valencia after several days stranded in the Mediterranean. His approach to migration later became more in line with other European governments, blocking the Open Arms boat in the port of Barcelona for weeks.
Salvini, the leader of the far-right Lega party, has accused Open Arms of human trafficking and refused to offer a safe harbor for several days—a decision that caused the umpteenth row with head of government Giuseppe Conte, who accused him of being "obsessed" with keeping migrants away.