Open Arms: migrants evacuated from rescue ship for medical reasons as Italian ports still closed
Interior minister Salvini refuses to offer a safe harbor despite six EU countries willing to relocate rescued migrants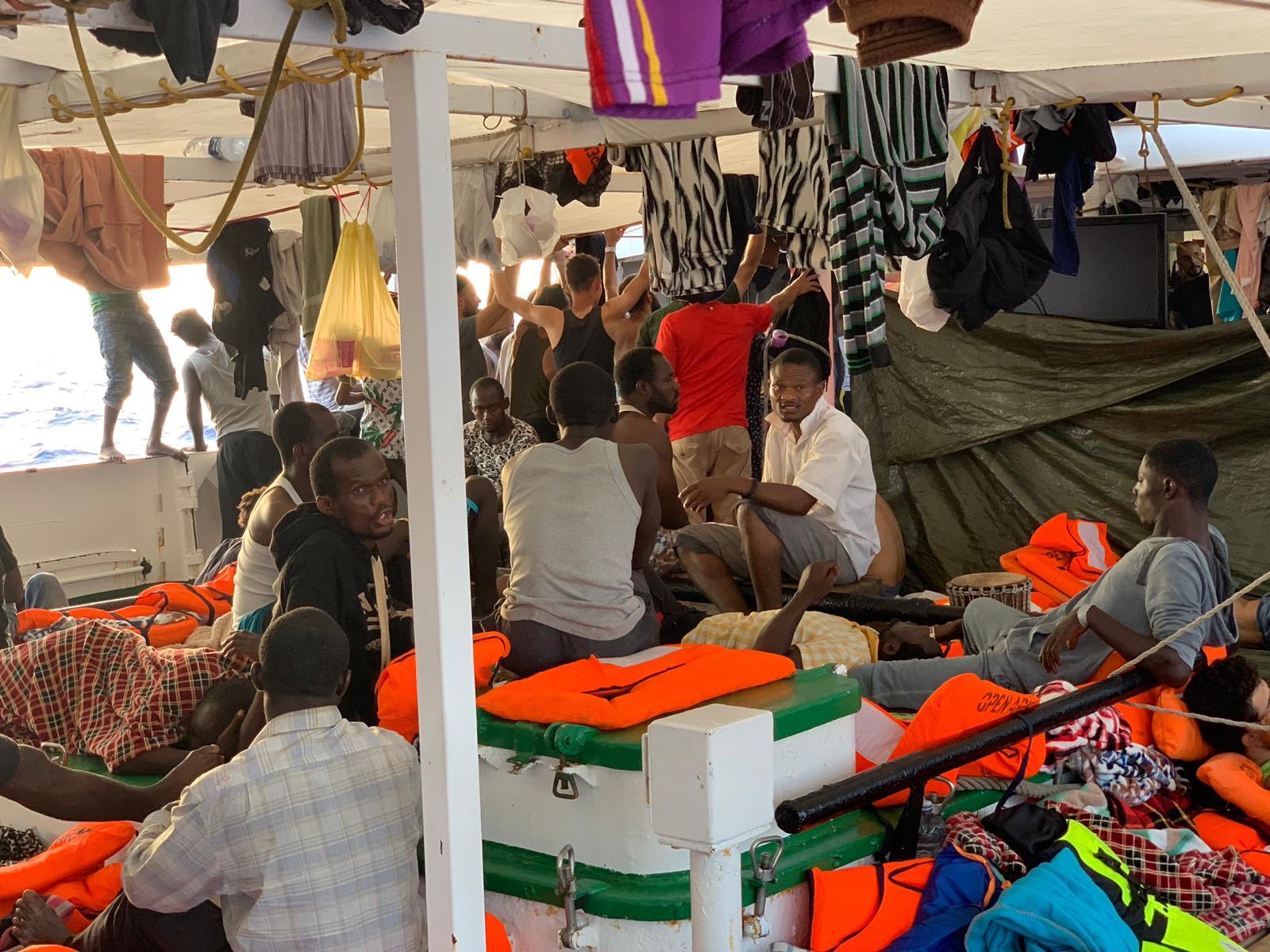 Fourteen days after being rescued from drowning in the Mediterranean by the Catalan NGO Proactiva Open Arms, 134 migrants remain stranded. Italy still refuses to offer them a safe harbor as health conditions deteriorate.
According to the NGO, 134 people remain on board the vessel, after several people were evacuated for medical concerns in the last few hours.
Día 15.
Vivimos a bordo una agonía insoportable.
6 evacuaciones de emergencia en estas 2 semanas de calvario.
Tierra a la vista y ninguna solución. Los derechos de 134 personas son vulnerados cada minuto que pasa.
Si la política europea incapaz de poner límites, ¿qué nos queda? pic.twitter.com/bnQ3By23jV

— Open Arms (@openarms_fund) August 16, 2019
Italy's interior minister and leader of the anti-immigration Lega party, Matteo Salvini, has refrained from letting the rescue vessel dock in Lampedusa, thus provoking the umpteenth row with prime minister Giuseppe Conte.
A recent decision from an administrative court in Italy to accept an appeal from Open Arms against Salvini's ban on sea rescue organizations entering Italian territorial waters seemed to tip the scales in favor of the Catalan NGO. Yet, as the minister in charge of Italian ports, Salvini is managing to prolong the stalemate.
According to Conte, six European countries—Spain, Portugal, France, Germany, Romania, and Luxembourg—have offered to relocate the rescued migrants.
In a message published on Facebook, Conte says Salvini is "obsessed" with having Italy's ports closed and accuses his minister of being "disloyal".