Ernest Maragall forsees leading a minority government in Barcelona
ERC's candidate wins Barcelona's local elections by a handful of votes, earning the same number of councilors as Ada Colau's Barcelona en Comú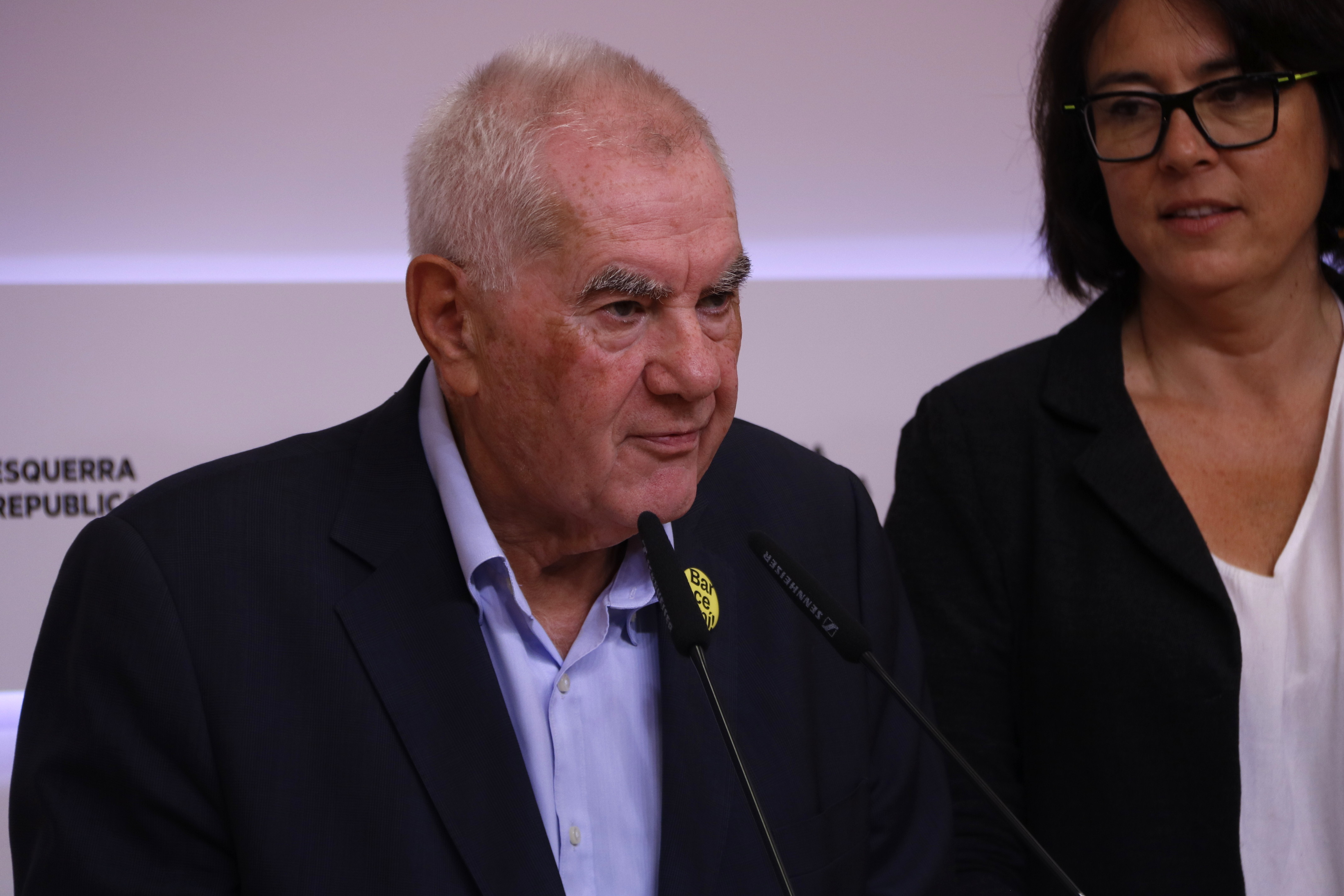 Esquerra Republicana celebrated their victory as the most voted force in Barcelona's local elections and their candidate Ernest Maragall is likely to become the city's new minority government mayor.
Maragall has stated that it is his "responsibility to govern," although his party will still have the same number of councilors as Ada Colau's Barcelona en Comú, 10, ahead of the Socialists with 8, Manuel Valls-Ciutadans with 6, JxCat with 5, and the People's Party with 2.
Maragall has highlighted the similarities between his party's progressiveness and BComú's as well as his party's pro-independence convictions and JxCat's, making these two parties ideal candidates for coalitions on particular issues, but forsees leading a minority government.
Sunday's local election results dethroned Ada Colau as mayor of Barcelona, but she has offered BComú's support in establishing a "broad, cross-cutting and left-leaning local government." Although visibly disappointed, she did celebrate the outcome as a win for the left and stressed the importance of promoting socially-progressive policies in the city.
The Catalan Socialists' leader in Barcelona, Jaume Collboni, has already announced that he would refuse to give Maragall the votes needed to become mayor since one of his campaign promises was to avoid a pro-independence city government at all costs, underlining the fact that pro-independence forces are still not in the majority despite ERC's victory.
Elsa Artadi, JxCat's second most senior member in Barcelona after jailed leader Quim Forn, has described the results as clearly calling for a pro-independence government in the city and said that her party intends to strategize with ERC on this matter.
The former French Prime Minister and head of Barcelona pel Canvi-Ciutadans, Manuel Valls, admitted his defeat, but has vowed to continue on as a unionist political force in the city to fight against "nationalism and populism."