Electric battery manufacturer ready to invest in Nissan factories
Potential €3.5 billion deal could create 3,000 jobs directly and a further 18,000 indirectly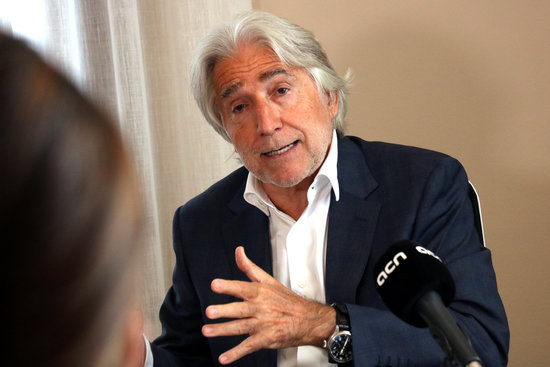 A company that manufactures electric batteries could be in line to invest €3.5 billion to restructure the Nissan factories in Barcelona.
Should the deal go through, 3,000 jobs would be created directly, and up to an additional 18,000 indirectly.
The announcement comes from the president of Foment, Catalonia's main business association, Josep Sánchez Llibre, in an interview with the Catalan News Agency.
Sánchez Llibre revealed that the project is already quite well developed, and it could act as a supplier to car manufacturer Seat, as well as other plants in southern Europe.
Recently, Japanese carmaker Nissan announced their plans to leave Catalonia and close their plants in the territory, sparking months of protests from staff and a strike that ended only on August 31.
Eventually, Nissan reached a deal with employees that would see production remain in their Catalan factories a year longer than originally announced, with 2,525 workers being laid off by December 2021.
According to the president of Foment, the company interested in moving into the facilities is intent on settling in Catalonia. "If a manufacturer of electric batteries does not come to Catalonia, the automotive sector could disappear in 10 years," Llibre warns.
The electric battery manufacturer is one of a number of potential deals on the table to take over the plants, but theirs is the most advanced. Few details have been revealed due to the confidentiality of the negotiations.
"We have powerful and competitive alternatives, so when 2021 passes we can evaluate very important industrial projects," the Foment president says, also pointing out that he is committed to Barcelona remaining as one of the most important hubs for mobility and the automotive industry across Spain.