Interactive map: all 53 Michelin-starred restaurants in Catalonia
Territory awarded 69 stars in the 2023 edition of the prestigious gastronomic guide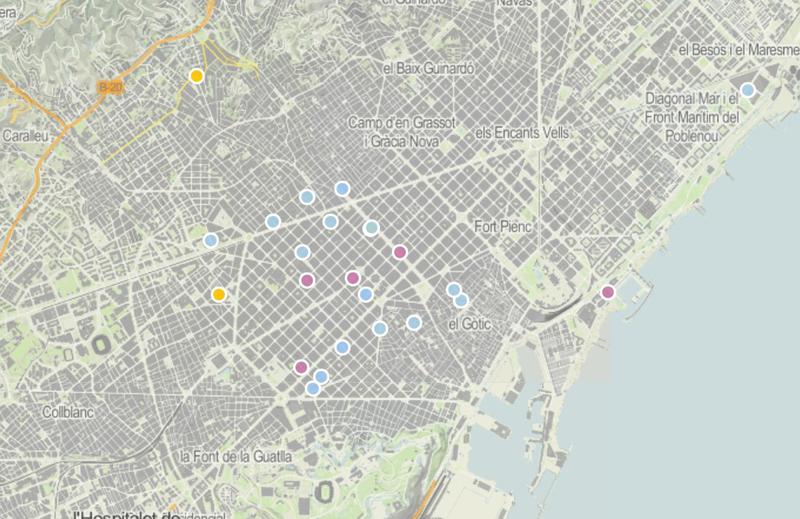 Catalonia performed strongly in the 2023 Michelin guide, with a total of 53 different restaurants being granted one, two, or three stars in the ceremony lauding the best restaurants in the country.
In a gala earlier this week in Toledo, a total of 69 Michelin stars were awarded to Catalan restaurants, five more than last year.
Barcelona's Cocina Hermanos Torres, led by the famed Torres twin brothers, received the biggest news as they jumped from two stars up to the gastronomic elite, joining Jordi Cruz's ABaC, the Roca brothers' Celler de Can Roca, and Martín Berasategui's Lasarte on three Michelin stars.
The other eight restaurants with two kept their distinctions, and 41 more appeared in the guide with one star – five of them for the first time.
Catalan News has created an interactive map allowing you to explore and discover all the best eateries in the region, including average prices and types of food on offer, according to the Michelin Guide.
Podcast
Listen below to our podcast from August 2021: Catalan cuisine – superstar chefs and Michelin-starred restaurants, a celebration of Catalonia's rich and innovative gourmet culture with chefs Carme Ruscalleda and Jordi Vilà, and Cuina magazine's Judith Càlix.