Interactive map: All Michelin-starred restaurants in Catalonia
Catalonia boasts 64 Michelin stars in 49 different restaurants in the 2022 edition of the guide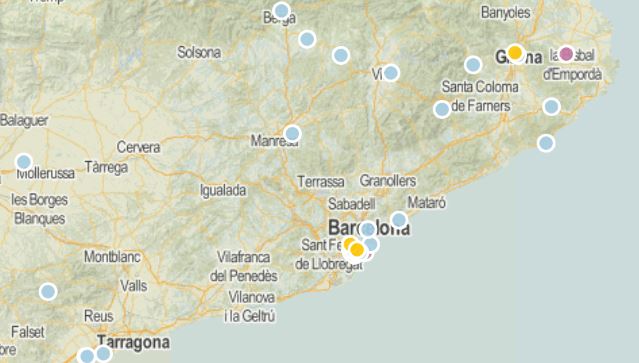 From the humble pa amb tomàquet (bread with tomato) to high-end dishes from the likes of Carme Ruscadella and the Roca Brothers, food is a huge part of Catalan culture.
It should come as no surprise then that 49 restaurants in Catalonia hold at least one Michelin star.
The 2022 Michelin Guide for Spain, Andorra, and Portugal sees the three Catalan restaurants with three Michelin stars – the highest category – keeping their status for another year: Jordi Cruz's restaurant ABac, Martín Berasategui's Lasarte, both in Barcelona, and Celler de Can Roca, run by the three Roca brothers in Girona.
Catalan News has created an interactive map, allowing you to explore and discover all the best eateries in the region, including average prices and types of food on offer according to the Michelin Guide.
Podcast
Listen below to our podcast from August: Catalan cuisine – superstar chefs and Michelin-starred restaurants, a celebration of Catalonia's rich and innovative gourmet culture with chefs Carme Ruscalleda and Jordi Vilà, and Cuina magazine's Judith Càlix.