A route in southern Catalonia explores the sites that influenced Gaudí, Miró, Picasso and Pau Casals
The Landscape of the Geniuses tourism project celebrates how the Province of Tarragona (south Catalonia) has influenced the work of four world renowned artists: Antoni Gaudí, Joan Miró, Pau Casals and Pablo Picasso. The route focuses on four municipalities in the Costa Daurada and the Ebro Valley, in which these artists spent a considerable amount of time, and explore how the region left a lasting impression and inspired them in the creation of their work. The route involves 270 points of interest and accommodation facilities that include: museums, architecture, restaurants, hotels and campsites. A tourist card gives access to all of the visitor centres along the route as well as numerous discounts.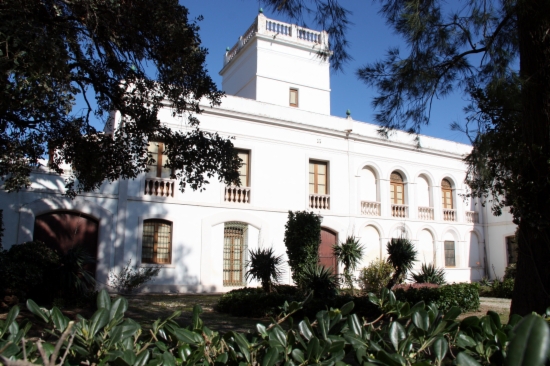 Barcelona (ACN).- The tourism route located in Tarragona (south Catalonia) known as The Landscape of the Geniuses provides visitors with a unique insight into the picturesque region that inspired four highly celebrated artists: Antoni Gaudí, Joan Miró, Pau Casals and Pablo Picasso. The project has been created in order to explore how the lives and works of each of these maestros were influenced by this panoramic region. Visitors are able to enjoy the area's nature, countryside, sea, craftsmanship, traditions, and the character of its people. The route involves 270 points of interest and accommodation facilities that include: museums, architecture, restaurants, hotels and campsites. A tourist card has been created that provides access to all of the visitor centres along route as well as numerous discounts. The tourist card can be bought at any visitor centre or tourist office along the route, is valid for one year, and comes with special promotional offers from collaborating establishments.
Antoni Gaudí, a native of Reus
The largest town of the tourist route is Reus, and it was here that world famous Art-Nouveau architect Gaudí was born in 1852. The city is only 8km from the beaches of the Costa Daurada and a 1 hour drive from Barcelona. It has a diverse Mediterranean landscape, with both the sea and mountains nearby. Upon completing his secondary school studies, Gaudí moved to Barcelona where he went on to study Architecture. He is internationally known for his unique architectural designs such as the unfinished Sagrada Família basilica, the Casa Batlló and La Pedrera, all located in Barcelona. After moving to the Catalan capital, Gaudí still spent much of his time in his hometown, which contains fine examples of Art-Nouveau architecture. In Reus visitors will find such attractions as the Gaudí Centre, a high tech facility that uses audiovisual technology to explore his works from a different angle. Reus also contains the Museum of Art and History, the Archaeological Museum, as well as Casa Navàs, a spectacular Modernist building designed by Catalan architect Lluís Domènech i Montaner.
Joan Miró spent his summers at Mont-roig del Camp
15 kilometres south of Reus one can find the picturesque town of Mont-roig del Camp, which is close to the popular tourist seaside town of Cambrils. In spite of being born in Barcelona, painter and sculptor Joan Miró returned annually to Mont-roig where his parents owned a farm. It is here where he would paint the works that were to propel him to international fame, such as The Farm and The Tilled Field. During his last years, Miró would spend his summers living in the Mont-roig area, in which he would find inspiration from the surrounding countryside. He once stated that, "In Paris I was completely disorientated. In Mont-roig painting came back to me". One of the highlights of the town is the Centre Miró which is located in the old church and exhibits reproductions of all of Miró works which are now located in museums around the world. It is also possible to explore on foot the nearby places that captivated Miró and which can be seen in some of his paintings.
Pau Casals was always connected to El Vendrell
Born in El Vendrell in 1876, Pau Casals established himself as one of the 20th century's most celebrated cellists, and is also recognised as a prominent conductor. Following years of extensive study, at the age of 23, Casals started his career and would go on to perform at some of the world's most famous concert halls. He also dedicated his time to defending peace and freedom and was awarded the United Nations' Peace Medal. Furthermore, he composed the official anthem of this international organisation. Upon leaving home, Casals did continue to spend many months living at his home in Sant Salvador beach (4km from El Vendrell). El Vendrell left a lasting impression on the maestro and he stated that, "Fortunately, even though I have travelled to many countries [...] the child of El Vendrell has never left me". Casals is buried in the cemetery of this Catalan coastal town, and a must see for any tourist is the Vil·la Pau Casals Museum located on the beach of Sant Salvador, just outside El Vendrell. The Villa was lived in by Casals until 1939, when the Catalan cello player went into exile. It is now home to the Pau Casals Foundation which was set up by the musician and his wife as a place to preserve and spread knowledge of the musicians work. Family activities, work shops, music conferences and guided tours are all carried out here. Another point of interest is the Pau Casals Auditorium, which holds performances throughout the year and hosts the International Pau Casals Music Festival this summer. There are also a wide selection of nearby wineries as well as numerous walking and cycling routes.
Pablo Picasso: "everything I know, I learned in Horta"
Born in Màlaga (in southern Spain) in 1881, Picasso was one of the most recognised figures of 20th century art. Co-founder of the Cubist movement, his most famous piece of work was Guernica, which illustrated the bombing of the Basque town during the Spanish Civil War. Picasso lived in Horta de Sant Joan twice and was inspired by the enchanting scenery, which is evident in his work; he claimed that, "everything I know, I learned in Horta". It was in Horta de Sant Joan that he painted such works as Factory at Horta de Ebro and Reservoir at Horta. The Catalan town is located on a picturesque hill and is on the doorstep of Els Ports Natural Park, Spain's second largest natural park. The Park is located just south of the River Ebro and contains a unique Mediterranean landscape full of caves, rocks, cliffs and limestone rock formations. An important stop for anyone seeking to discover the inspiration of Picasso's work would be the Picasso Centre of Horta de Sant Joan which contains the reproductions of almost 200 paintings that Picasso created in this area. The centre also contains reproductions of works that were done in Paris and Barcelona but that have links to the iconic scenery of the area.