Spain's former king to return on Thursday to Spain
Juan Carlos I to meet with Felipe VI on Monday after traveling to Galicia during weekend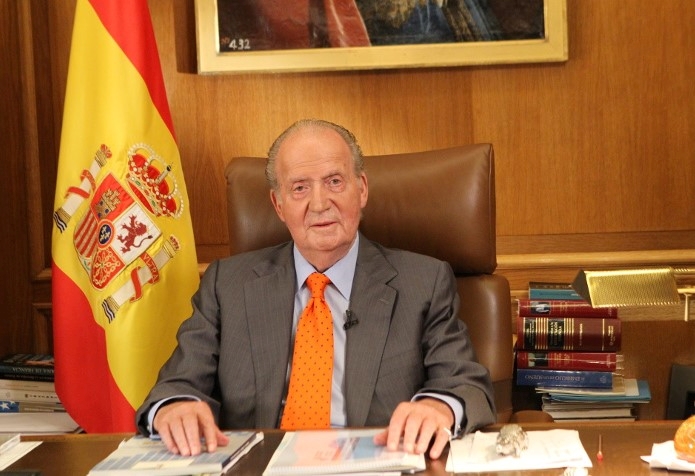 The former king of Spain, Juan Carlos I, will return to Spain on Thursday ahead of a weekend in Galicia. On Monday, the monarch will meet with his son and current king Felipe VI, and with his wife, Queen Sofia.
The arrival will happen 655 days after he left the country to establish himself in Abu Dhabi. Since then, Juan Carlos I has been the center of several corruption investigations, which have currently been dropped.
It was early in March 2022, when the public prosecutor's office archived all causes against the former monarch. A few days later, Juan Carlos I sent a letter to the current king of Spain to announce his intention to return to the country, just for "family and friends" visits, as he wished to remain living in Abu Dhabi for private reasons, he said in a letter addressed to his son and shared by the La Zarzuela Palace.
Juan Carlos I will visit Spain from Thursday 19 to Monday 23, in his last day in the country he will meet with his son, King Felipe VI, and with his wife, Queen Sofia. The meeting will happen in Madrid and members of the Royal family will be present.
As the Zarzuela Palace has reported, the former monarch will be based in the Galician seaside town of Sanxenxo. There he will enjoy during four days, a sailing competition with some of his closest friends. After meeting his family, he will then return to the Arab country.
Investigations dropped
Spain's Supreme Court had been looking into the details surrounding a €100 million commission he received from Saudi Arabia for the awarding of contracts to companies to build a high-speed train line to Mecca.
Another investigation now closed relates to how his family had expenses paid by a Mexican businessman, while prosecutors were also scrutinizing secret bank accounts in Switzerland.
The public ministry admitted that the former head of state defrauded the Spanish tax agency, but said that the crimes would be inviolable according to the Constitution, and thus dropped all cases against the former monarch.
In the summer of 2020, Juan Carlos made the decision to flee Spain as corruption scandals mounted, in order to protect the image of the monarchy, now led by his son, Felipe VI.
In February 2021, it was revealed that the former king of Spain had paid the tax office €4.396m for previously undeclared income relating to flights on a private jet.
Listen to our Filling the Sink podcast episode from March 2021 to hear more about the rise and fall of the former king, Juan Carlos.