Former king of Spain pays tax office over €4M relating to undeclared income
Juan Carlos I, who left Spain for the UAE last summer, paid €678K in back taxes in December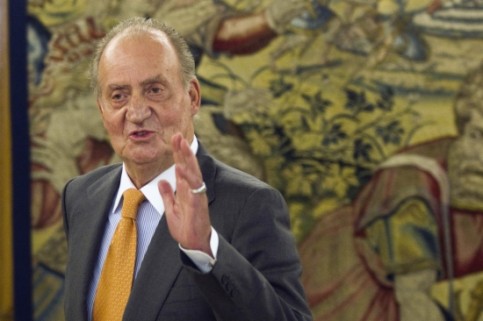 Spain's former king, Juan Carlos I, has paid the tax office 4.396 million euros for previously undeclared income relating to flights on a private jet, as was made public by El País newspaper on Thursday.
The flights, which were paid for by a distant cousin until 2018, are considered a taxable payment in kind worth over 8 million euros.
Juan Carlos' lawyer, Javier Sánchez Junco, issued a statement on Friday highlighting that the payment had been carried out "without the need for a prior request" from tax authorities or the public prosecutor's office.
This comes just under three months after he paid off 678 thousand euros in back taxes relating to debt generated between 2016 and 2018—the former monarch abdicated in 2014, losing the immunity enshrined in the Spanish constitution.
President against calling monarchy into question
Spanish president Pedro Sánchez condemned the former king's behavior in a press conference on Friday, calling it "uncivil." Yet, according to the Socialist leader, Spain's monarchy should not be called into question due to Juan Carlos' actions alone.
"When we have our doubts about an MP's actions, it is not the Congress that is questioned, but the behavior of that one person," he argued. "In this case, an institution, the Royal House, is not being questioned, but rather one person's behavior is."
Meanwhile, vice president Carmen Calvo described the former monarch's tax affairs as "not good news from an ethical standpoint." Calvo, who was interviewed by Canal Sur Radio on Friday morning, said the Spanish government could not comment on an individual's tax records as they are confidential, but she did argue that authorities act "rigorously" in the face of "those who may breach obligations all citizens have."
The politician also maintained that Spain is a democracy that "holds everyone accountable equally"—a statement contested by others, including Podemos MP Jaume Asens, who criticized what he called the tax office's "passivity."
Asens fiercely condemned the former king's actions, lamenting what he said was Juan Carlos' ability to "act above the law and not face the same responsibilities as other citizens."
Juan Carlos leaves Spain amid controversy
Spain's ex-king left for the United Arab Emirates last August to protect the image of the monarchy, embodied by his son Felipe VI.
Under scrutiny for his alleged role in a scheme involving payments from Saudi Arabia and a bank account in Switzerland, Juan Carlos did not explicitly cite his legal troubles in a farewell letter to his son, but instead referred to them rather as "personal matters."
Already an unpopular figure in Catalonia, Juan Carlos' decision to leave sparked further criticism against the crown as well as the Spanish government, which stands accused of not preventing him from "fleeing justice."