Music in the air as concerts make a comeback
Summer festivals return but with numbers capped and face masks ubiquitous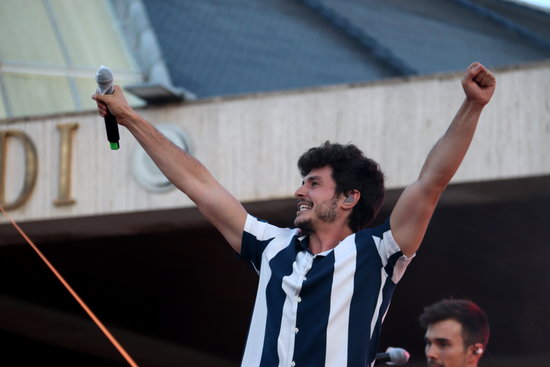 Summer is synonymous with music festivals in Catalonia and while some of the biggest have been postponed for a year due to the coronavirus pandemic, others are going ahead, albeit in very different circumstances.
Reduced capacities, increased hygiene measures, and face masks are the order of the day, with many of the familiar festivals appearing in somewhat unfamiliar guises.
Cruïlla XXS is running throughout July, with an emphasis on homegrown talent rather than the usual international headliners.
As the name suggests, audience numbers will be limited, to a maximum of 400, but organizers hope to create an intimate atmosphere where "less is more." Ketekalles, Califato ¾ and Sopa de Cabra are just some of the many acts still to perform across "a series of iconic spaces in Barcelona."
Situated among the lush surroundings of some stately gardens in the Catalan capital, Fes Pedralbes kicked off on July 9 and will bring punters a series of concerts between now and the end of August.
The festival may be smaller than the usual Pedralbes Festival, but there still plenty of big names performing: Van Morrison, Ana Guerra and Carlos Núñez among them.
In Girona, the third edition of the Strenes Festival runs until July 19, with an emphasis on groups premiering new songs and work in progress.
Back in Barcelona, Nits del Forum, organized by Primavera Sound, is featuring some 50 live concerts at the Fòrum amphitheater for six nights a week until September.
Organizers, who have managed to book talented artists including Manel, Ciudad Jara and Mala Rodríguez, describe it as "a collective effort with the aim of revitalizing the cultural proposal of the city after the blow that the health crisis has dealt to the entire sector."