Nits del Primavera music festival kicks off in Barcelona
Promoted by Primavera Sound organizers, concerts will take place at Fòrum until September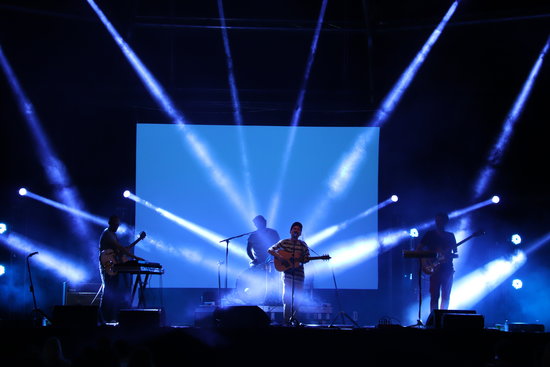 Barcelona's newest celebration of music, Nits del Primavera, kicked off with Catalan musician Ferran Palau delighting fans on Thursday night.
As its name suggests, this alternative summer festival was put together by the organizers of one of the biggest musical bashes thrown in the Catalan capital: Primavera Sound, which was canceled this year due to the pandemic.
Much smaller than the legendary Primavera Sound, Nits del Primavera will feature some 50 live concerts that will take place at the Fòrum amphitheater for six nights a week until September.
Organizers, who have managed to book talented artists including Manel, Ciudad Jara or Mala Rodríguez, describe it as "a collective effort with the aim of revitalizing the cultural proposal of the city after the blow that the health crisis has dealt to the entire sector."