Music festivals continue with summer plans while monitoring health crisis
Many events have sold fewer tickets but expect sales to pick up once state of alarm ends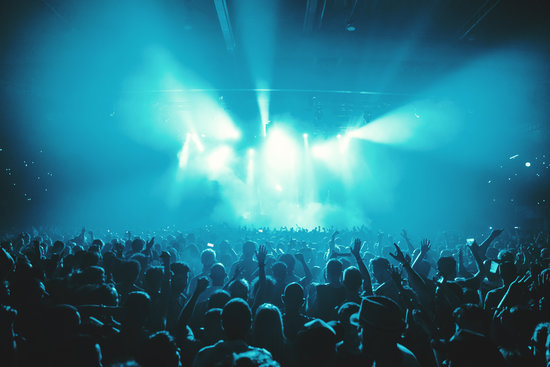 Summer in Catalonia is festival time, and many are planning to go ahead as normal this year, depending of course on how the ongoing coronavirus crisis develops.
The festival season normally kicks off with the biggest one of all, Primavera Sound, but it was forced to change its dates from early June to the end of August due to health emergency. The event, which 220,000 attended last year, has stopped selling tickets for now, and hasn't confirmed if the lineup will stay the same.
But other huge events like Sónar, Cruïlla and Rock Fest as well as smaller ones such as Vida, Cap Roig and the Pedralbes festival have assured the Catalan News Agency (ACN) that they intend to keep to their original dates if possible.
Many have sold less tickets that they would have expected by this point, but are hoping sales will pick up when normality returns.
Electronic music festival Sónar told ACN that the situation is in flux and that they will always prioritize the health recommendations set by authorities. The festival usually takes place just three weeks after Primavera Sound, bringing together more than 100,000 people over three days at the Fira de Barcelona's Montjuïc and Gran Via venues.
Cruïlla, which normally takes place in early July, confirmed to ACN that they are continuing to work "with the same calendar" pointing out that - unlike, for example, Primavera Sound - "95% of our audience is local, which matters a lot."
Another major festival RockFest, scheduled for the first weekend in July in Santa Coloma on the outskirts of Barcelona says it doesn't foresee any changes to the schedule at the moment. RockFest has announced some headliners, such as Kiss, Lynyrd Skynyrd, and Judas Priest, and says it has many other artists confirmed but is waiting to reveal them "in due course".
Also planned for the same weekend, the Vida festival in the coastal town of Vilanova i la Geltrú has noted a drop in ticket sales, but is going ahead with the "same plan" for now. The Maleducats festival, due to take place in May has been postponed to July.
Canet Rock, which was sold out by February, won't make any decision in April it says, and for the time being is planning to go ahead as normal on July 4 in Maresme, north of the Catalan capital.
The Embassa't festival organisers are considering "other options" and have stopped ticket sales but "for the moment" are planning to go ahead on their original dates of June 12 and 13.
Festivals that run throughout summer
There are also several festival that run throughout the summer, with concerts on various dates.
Terramar, which takes place in Sitges, announced last week that this year's edition would not go ahead.
The Pedralbes festival, set to begin on June 3, expects to proceed "as normal" while being "very attentive" to ongoing developments.
The Costa Brava festivals of Cap Roig and Porta Ferrada are both planning to go ahead on their original dates, while noting ticket sales have slowed to a halt over the past two weeks.
The Arts d'Estiu festival in Pineda de Mar is waiting until confinement restrictions are lifted before revealing their full lineup for their 10th edition at the end of July and beginning of August.
The Cambrils International Music Festival is intending to go ahead from August 5-9 as planned.
Organisers of FeMAP, which takes place in various venues around Catalonia, are waiting to see how the crisis evolves, and will confirm their plans shortly.
'Force majeure'
In the event that festivals and cultural events need to be suspended or postponed, they can cite 'force majeure' as the reason, according to extraordinary Spanish government measures announced last week.