Catalan production The Good Boss crowned Best Comedy at 35th European Film Awards
Alcarràs misses out on top prize at ceremony in Reykjavik but could still win audience award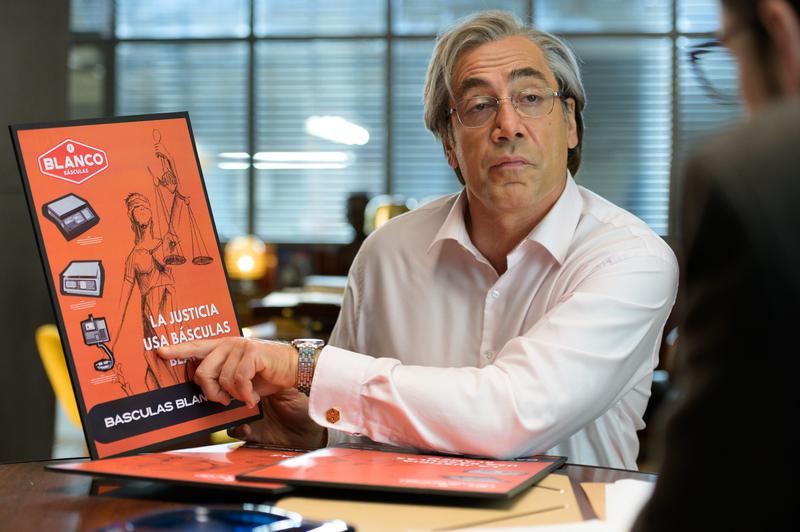 The Good Boss (El buen patrón) was awarded Best European Comedy 2022 at the 35th European Film Awards in Reykjavik on Saturday but it was a mixed night for the Catalan nominees with Alcarràs missing out in the Best European Film and Best European Screenwriter categories.
Directed by Fernando León de Aranoa and starring Javier Bardem, The Good Boss triumphed ahead of Hannes Þór Halldórsson's Cop Secret (Leynilögga, Iceland) and Catherine Corsini's The Divide (La Fracture, France).
Collecting the award, producer Jaume Roures joked that it was a mistake, as they had sought to make a drama, not a comedy. Switching from English to Catalan, he wished Carla Simón, nominated for Alcarràs, the "same luck" that they had tonight.
Director Fernando León de Aranoa thanked all the actors, especially his "dear friend Javier Bardem," saying he "makes things flourish, and I don't mean only films."
Co-produced by Catalan company Mediapro with the support of public broadcaster Televisió de Catalunya, The Good Boss was the most successful film at the 2022 Goya Awards, Spain's equivalent of the Oscars, held in Valencia in February.
Alcarràs
The luck enjoyed by The Good Boss did not extend to Alcarràs, which had already made history by becoming the first Catalan language film to be nominated for the European Film Academy's top prize.
In the end, the award for Best European Film 2022 went to Ruben Östlund's Triangle of Sadness, with Östlund also pipping Carla Simón and Arnau Vilaró in the European Screenwriter category.
It was not all disappointment for Alcarràs director Simón as she learned that her film has been nominated for the LUX Audience Award 2023, an initiative run by the European Parliament that will see audiences around Europe vote for their favorite. Also nominated are Burning Days, Close, Triangle of Sadness and Will-o'-the-Wisp.
Carla Simón's second feature film, a personal ode to family farming and rural life set in the western Catalan village of Alcarràs, has proved a hit among critics and at the box office.
Earlier this year it was awarded the Golden Bear, the top prize at the Berlin International Film Festival and it has been nominated for 11 Goya Awards, with the ceremony to take place on February 11 in Seville.
Alcarràs has also been chosen as Spain's entry for the Oscars, going forward for consideration for nomination in the Best International Feature Film category. Award nominations will be announced on January 24 ahead of the 95th Academy Awards on Sunday, March 12, in Los Angeles, California.