PODCAST: Alcarràs – Catalan cinema bears fruit on the international stage
Carla Simón's intimate homage to small-scale family farming won the Golden Bear at the Berlinale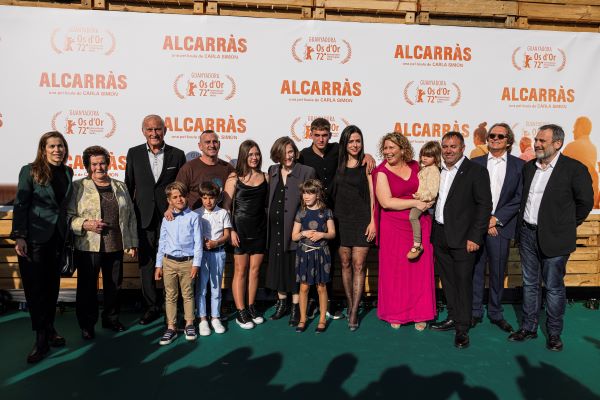 Alcarràs, from Catalan filmmaker Carla Simón, won the Golden Bear at this year's Berlin International Film Festival. At the premiere in Lleida, cast members chat to Filling the Sink about Simón's unique directing style and the movie's themes of traditional fruit farming in the modern world. Press play below to listen or subscribe on Apple Podcasts, Google Podcasts or Spotify.
Cillian Shields and Angus Clelland join Lorcan Doherty to chat about Alcarràs, as well as Simón's other films and the hallmarks of Catalan cinema.
Judith Colell, president of the Catalan Film Academy, explains how international success can benefit the next generation of Catalan filmmakers.
This week's Catalan phrase is 'com una casa de pagès'. Literally, 'like a farmhouse', it means something very big or obvious.
Get in touch with the podcast team: fillingthesink@acn.cat.
Listen to more episodes of Filling the Sink below or find out more here.