Belgian court to decide on extradition appeal of Valtònyc in September
EU Court previously sided with rapper accused of glorifying terrorism and insulting Spanish crown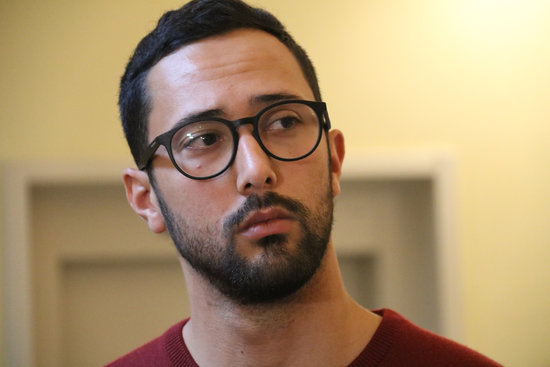 The Ghent Court of Appeal will decide on September 8 on the appeal of the extradition of rapper Valtònyc, real name Josep Miquel Arenas. This was announced by his lawyers at the doors of the court on Tuesday.
One judge has already rejected the singer's extradition to Spain, where he was sentenced to three and a half years in prison for glorifying terrorism, insulting the crown, and threats for lyrics of several of his songs. "We are quite optimistic" about the upcoming ruling, his Flemish lawyer, Simone Bekaert, said.
After examining the ruling of the EU Court of Justice on the application of extradition, the appellate judge heard the latest allegations from the parties on Tuesday. The EU court backed the rapper's arguments in that case and ruled that Spain misused the European arrest warrant.
Despite his optimism, Bekaert does not rule out that the court of appeal may refer the question to the Belgian Constitutional Court if it has doubts about the case-law of the European Court of Human Rights in Strasbourg. The lawyer does not see it likely because he believes there is enough evidence for this court to back the original ruling.
For his part, Vatlònyc told the judge that his case is not "isolated" and has reminded him of the conviction against rapper Hasél and other singers for the same crimes. "It's an ideological problem in Spain because by chance all these rappers are left-wing and right-wing," he said at the exit of the courts.
Valtònyc has once again defended his innocence and hopes that "Belgium will slap Spain."
"It's nonsense to extradite me, I'm not a terrorist," he said.