Altercations as anti-restrictions protesters clash with police in Barcelona
Far-right groups blamed for "extreme violence" in night of riots and looting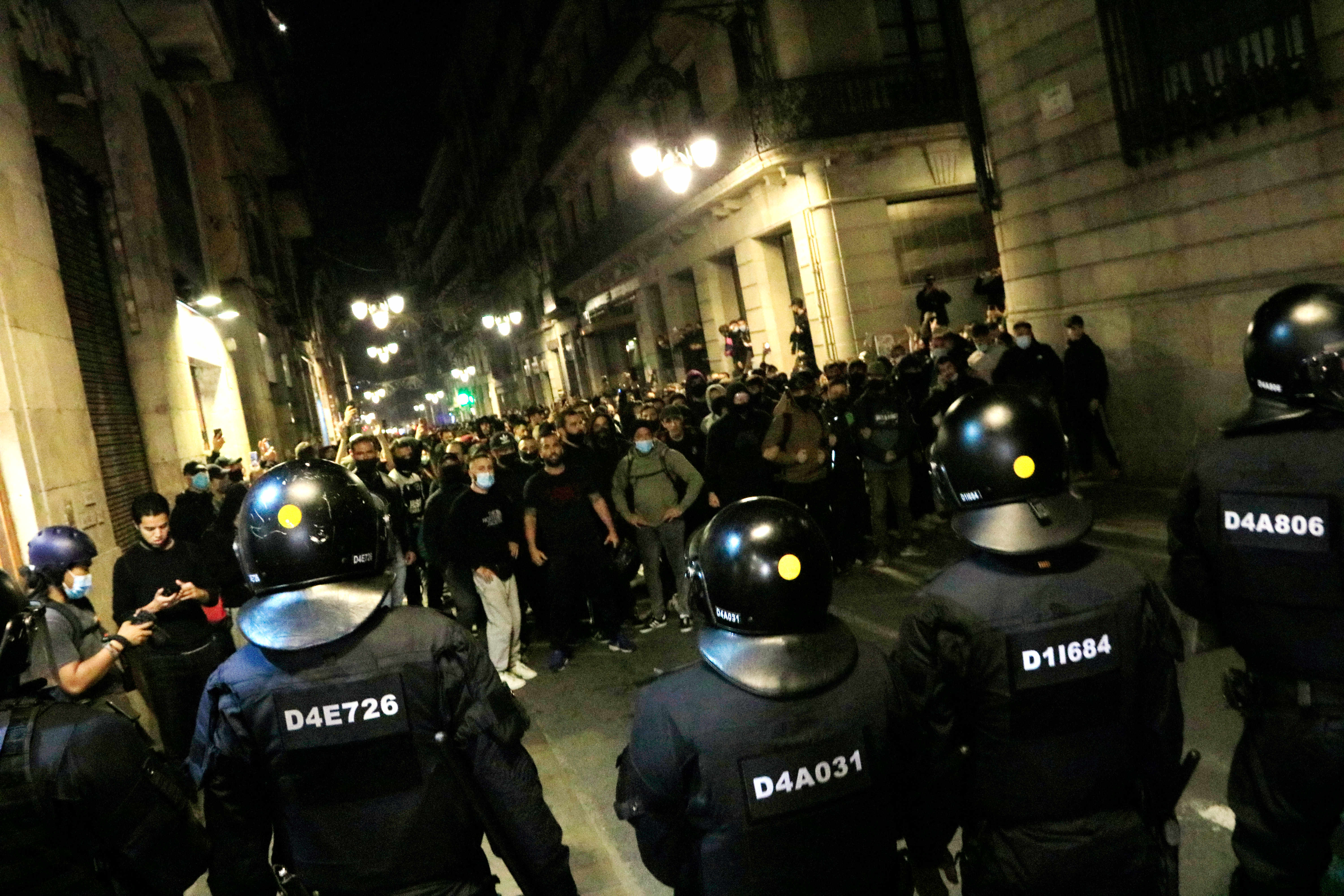 A demonstration called against the latest coronavirus restrictions in Catalonia descended into a night of altercations and looting on Friday, with the Catalan police blaming far-right groups for the "extreme violence".
By 11 pm, an hour after the night curfew had come into force, 12 people had been detained by the Catalan police, including two minors.
At least seven people required medical attention and 20 police officers were reportedly injured.
Several vehicles were damaged and at least two stores were looted.
"The Mossos [Catalan police] will investigate and persecute those who engaged in extreme violence," said Miquel Sàmper, Catalonia's interior minister.
Earlier in the evening, 1,500 people gathered in front of the Catalan government headquarters in Plaça Sant Jaume, including many who were directly affected by the closure of businesses like bars, restaurants, and gyms.
Peaceful protest until extremist groups arrived
According to police reports, the protest remained peaceful until the far-right groups arrived and started throwing metal fences as well as firecrackers at officers guarding the government headquarters.
Agents responded with their batons and clashes quickly escalated, with the main clashes taking place in Via Laietana with burning dumpsters used as barricades.