Right to defense undermined, say lawyers as tensions with judges heat up
Defense teams protest videos being banned in courtroom during witnesses' cross-examination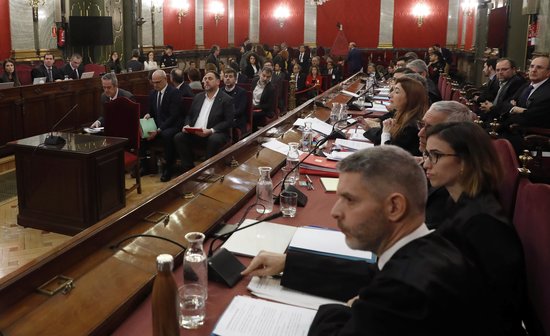 Lawyers defending Catalan independence leaders on trial are increasingly protesting decisions by judges at Spain's Supreme Court, which they argue undermine their clients' right to defense.
Several defense teams presented formal complaints earlier in the week against the court's ban against videos during the cross-examination of witnesses.
With around 30 police officers in all due to testify about their experience during the 2017 independence referendum and the preceding days, lawyers believe it's "essential" they be able to contradict testimonies with footage of the events.