Ryanair Girona base to remain open as workers agree nine-month contracts
New working conditions accepted by staff of the low-cost airline will see them go unemployed three months of the year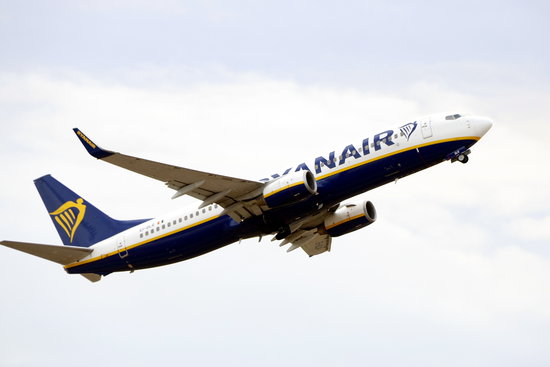 Low-cost airline Ryanair have announced that they will not close their base in Girona airport, after previously announcing their intention to do so.
The new agreement will see employees accept new contract terms which will see them go unemployed for three months of every year, but will ultimately keep the Irish airline's base in the northern Catalan city open.
The staff will stay as permanent workers of the company, but will not have work or be paid for three months of the year.
Had the flight operators left the Girona airport, up to 164 jobs could have lost their jobs completely in northern Catalonia. The company previously cited falling profits from the decreasing activity in the market "at European level," and the delay in the delivery of new airplanes, halted because of security concerns, as the reasons for abandoning their base.
After months of discussions between staff and the company, the last offer from the workers came with the idea of new working conditions that will see them go without jobs for a quarter of the year.
Lídia Arasanz, spokesperson for the workers' union that has been leading this battle against Ryanair, told the press that there were some stipulations of the contract they did not yet fully understand, but they are studying them thoroughly.
The deal to save the Girona base comes after a drawn-out legal wrangle that saw numerous strikes take place during the summer and lasting into September.