Inflation in Catalonia hits new record-high of 10.3% in July
Prices continue to increase through summer as figure for Spain also reaches new record at 10.8%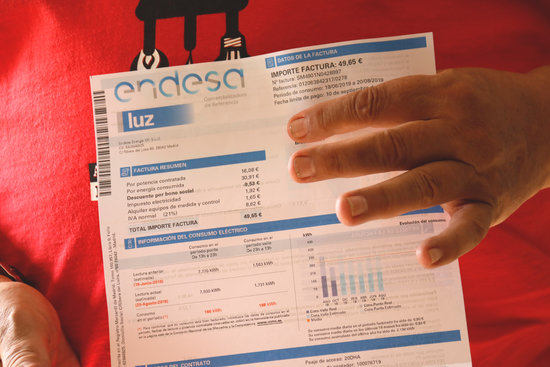 Inflation is continuing to soar throughout the summer. The latest monthly figure for the consumer price index shows inflation in Catalonia was at 10.3% in July compared to the same month last year.
This is a new all-time high, beating the record set only last month, at 9.7%.
These are according to figures released on Friday by Spain's National Statistics Institute.
The rate of change of price in Catalonia is the highest ever recorded since inflation started to be tracked regionally and not only for all of Spain in 2002.
The increase has been driven mainly by electricity, gas, and fuels, once again.
Likewise, the price of food has risen by 11.9% compared to last year, making it one of the main drivers of this new record rate of inflation.
When comparing month-to-month rather than the same months of different years, inflation has actually fallen by 0.1% in Catalonia.
The food items that have risen in price the most have been oil (+27.5%), milk (+22.9%), cereals (+20.5%), lamb and mutton (13%) and fruit (+12.6) and coffee (+11.4%).
Inflation has risen especially in accommodation services such as hotels and holiday apartments (+27.4%), as well as in tourist packages (+17.9%) in the first summer without pandemic restrictions.
Spain has seen inflation climb to 10.8% in July, the highest rate since September 1984.
Core inflation, which excludes unprocessed food and energy products, rose 0.6% across Spain to reach 6.1%. This is the highest rate since January 1993.
Anti-inflation measures
After subsidizing the cost of fuel, limiting annual rent hikes, and negotiating the 'Iberian Exception' to make electricity cheaper, Spanish prime minister Pedro Sánchez announced a new slate of measures on Tuesday in an effort to palliate the effects of the crisis.
Short and medium-distances Renfe train tickets will be free from September to December, while around a million students across Spain will receive an additional €100 per month over the same period.
These are in addition to the 50% discount on public transport fees – of which 30% will be covered by the Spanish government and 20% by Catalan authorities – which was announced in June and will be in effect over the same four months.