Spanish government to extend 20 cent discount per liter of fuel until September
Pedro Sánchez says decree also includes aid for transport sector and lower taxes on electricity bills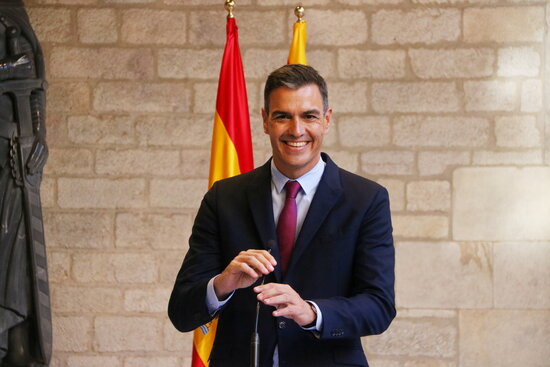 The Spanish prime minister, Pedro Sánchez, has confirmed the Spanish government will extend the 20-cent discount per liter of fuel beyond the end of June when the decree enabling it expires. The new decree will be in place for three more months, until the end of September.
Sánchez confirmed the extension early on Wednesday afternoon after talking to the press after the EU summit on Tuesday, he said he would do his utmost to "protect families and companies" facing the impact of the Ukraine war.
The decree was approved in late March in order to counter the effects of the Eastern European conflict.
"The fact that it was only approved for three months was due to the uncertainty of the war," he said to media outlets.
The piece of legislation was approved by lawmakers in Congress with a very slim majority, which saw Catalan pro-independence Esquerra voting against it and putting an end to its parliamentary alliance with the Socialist-led government in response to Catalangate espionage scandal.
Measures that could be extended
Once the decree is extended, the measures that will remain in place would not only affect fuel but also aid to transport sector and lower taxes on the electricity bill.
Around €6 billion were allocated towards economic aid and tax cuts, while €10 billion more were given out as loans under this decree – companies benefiting from aid should have to pay the subsidies back if they lay employees off.
The legislation, once extended, will also affect tenants who see their new or updated rental contracts increase by at most 2% regardless of the inflation rate.
Inflation still out of control
The measures approved two months ago aimed to lower the inflation rates, which skyrocketed in the first quarter of this year. Yet, prices are still going up at a similar pace, with an 8.7% year-to-year increase in May for the whole of Spain – the latest figure for Catalonia is 8% in April.
"We are feeling the effect of the sanctions on Russia. But if we did not do anything, the cost would even be higher," Sánchez said.