EU Commission greenlights deal with Spain and Portugal to bring electricity bills down
Price of gas will be limited to an average of €48.8/MWh for next 12 months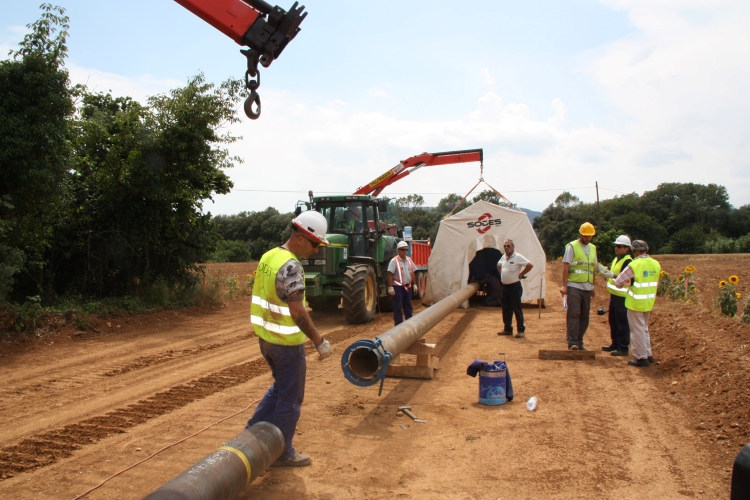 The European Commission has greenlighted a deal with Spain and Portugal to bring electricity bills down for the next 12 months. The price of gas has been limited to an average of €48.8/MWh.
The deal, under the name "Iberian exception," will allow reducing the price of electricity in millions of houses. The agreement has been approved by the European body and will be in place until May 2023.
Aid will be directly distributed to energy companies, and will allow to "preserve the integrity of the unique market," Margrethe Vestager, the EU Commission vice-president, said on Wednesday afternoon. These subsidiaries will reach €8.4 billion, €6.3 of them will be for Spain, while the €2.1 left will be for Portugal.
The Spanish official gazette (BOE) will publish the new law on Thursday, June 9, allowing all the official protocols to start. June 14 will be the first day the measure is officially in place. On Thursday, as well, the legislation will be voted in the Spanish Congress.
During the first six months of the legislation, the price of gas will be limited to €40/MWh, while from December 2022, the seventh month, the price will be raised by €5/month. On May 2023, the EU Commission expects residents in Spain and Portugal to pay a maximum of €70/MWh of gas.
This should benefit 37% of households and 70% of industrial businesses across Spain as well as help rein in inflation in the face of market volatility exacerbated by Russia's invasion of Ukraine.
Filling the Sink podcast
Press play below to listen to the Filling the Sink episode from October 2021 to learn more about Europe's energy crisis.