European Association of Chambers of Commerce head urges Catalonia to push for economic agreement
Christoph Leitl believes a system similar to that of the Basque country could help solve the deadlock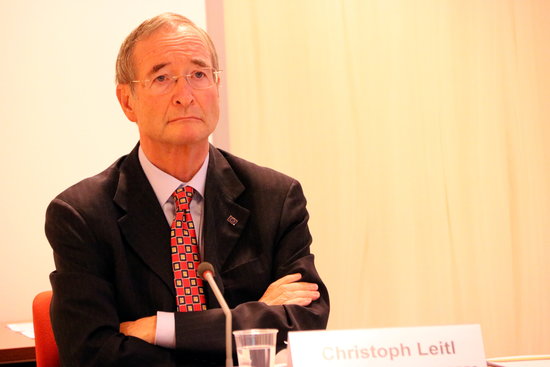 The president of the European Association of Chambers of Commerce, Christoph Leitl, believes that Catalonia should push for an economic agreement similar to that of the Basque country, as it would make the country "stronger" on an international level and bring about "internal peace."
"If I were Catalan, I would ask them to give me the same thing that other regions of Spain have received in the past," Leitl told the Catalan News Agency.
According to the president of the European chamber, having an economic agreement with Spain like the Basque Country has could be "a way" of solving the Catalan question, which he considers would reinforce the international position of Catalonia.
"Europe needs strong regions," he explained, praising the creativity and innovation of Catalan companies. "It is a European force that we must strengthen," he said.
Historical context of the economic agreement
The Economic Agreement is a way of managing taxation and finances between the Basque Country and the Spanish state that has been in place since the late 19th century, bar the period during Franco's dictatorship.
The system allows the Basque Country to pay its quota of the expenditure of Spain, but then manage the rest of the public finances as it deems fit.
When Spain rejected Catalonia's bid for a better agreement
Artur Mas, president of Catalonia between 2010-2016, tried to get a better financial deal from the Spanish state, similar to that of the Basque Economic Agreement, during his term.
Then-Spanish president Mariano Rajoy rejected the idea, leading to Mas calling a snap general election in Catalonia, hoping to secure an "extraordinary majority" in favour of Catalan independence.
Relying on other parties to form a majority, the pro-independence movement has been in control of the Catalan government ever since.