Covid-19 destroys 223,700 jobs in three months, leaving unemployment at 12.78%
In the second quarter of 2020, a further 61,300 people lost their jobs, bringing the total without work to 472,900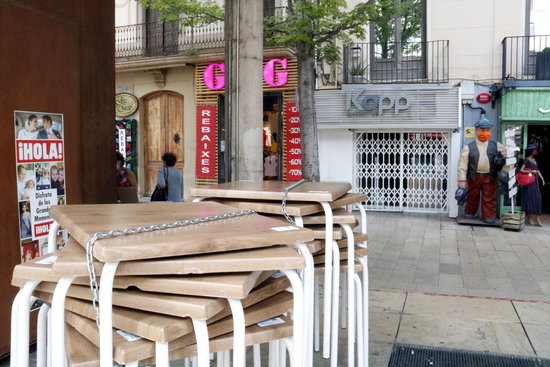 The unemployment rate during the second quarter in Catalonia stood at 12.78%, with the number of people without work climbing to 472,900.
This figure represents an increase of 61,300 compared with the first quarter of the year, when the pandemic had just started and the economic impact had yet to be felt.
This is the highest rate since the fourth quarter of 2017, when it was set at 12.63%. These figures are detailed in a new report released on Tuesday morning by the Labor Force Survey.
Compared to the first quarter, the increase in the number of unemployed was by 14.8% and the year-on-year variation was 9.67%.
In terms of employment, 223,700 jobs were destroyed compared to the first quarter (-6.48%) - the lowest figure since the first quarter of 2017 - and 203,600 were lost compared to a year ago (-5.94%).
The secretary-general of Labor, Josep Ginesta, assessed the 'disastrous' figures in a press conference on Tuesday.
"The extraordinary negative impact of the coronavirus crisis has been confirmed," Ginesta acknowledged, emphasizing the "disproportionate increase" in the inactive population due to the confinement of millions of people in Catalonia.
According to Ginesta, companies are now "less inclined to offer jobs and are wary about what will come in the next few months" due to the public health situation.