Catalonia best south European region for foreign investment
Ranking by Financial Times group puts country ahead of 450 regions and cities analysed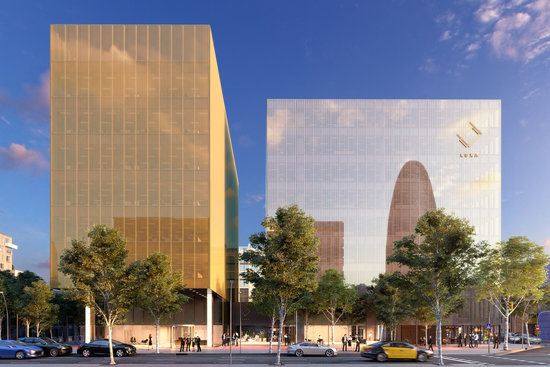 The Financial Times has put Catalonia at the top of a list of the best places for foreign investment in south Europe for the years 2018 and 2019. The ranking is based on five criteria: economic potential, human capital, profitability, connectivity, and business climate. The business climate refers to the general environment in which businesses operate with regard to the attitudes of governments and lending institutions in relation to business activity.
The FDI Strategy award, published in the FDI magazine by the Financial Times group, is considered to be one of the most prestigious rankings worldwide.
450 south European regions and cities are analysed in order to determine the top five places for foreign investment. Catalonia came in on top, followed by Madrid, Lombardy, Istanbul, and Lisbon.
Attracting foreign investment
"This recognition shows that Catalonia has the assets, potential, and determination to consolidate itself as one of the most attractive regions in Europe in terms of attracting foreign investments," said Joan Aregio, Secretary of Enterprise and Competitiveness. "It is the second consecutive time that Catalonia receives this recognition, a very clear indicator of the confidence we generate abroad," he stated.
The ranking also put the country at the forefront of regions considered to be "large," that is with more than 4 million inhabitants, for having the best strategy to attract foreign investment.
This is not the first time Catalonia has been commended for its business prospects by the Financial Times Group. In 2016, Barcelona was awarded third place for south European cities of the future, while the country as a whole came in at 23rd.
A hub of innovation
"Catalonia has a privileged geostrategic position, a solid industrial base, an economy that is open to the world and highly innovative," Aregio said. The country is has also consolidated itself as a start up hub, where budding new businesses can thrive in a healthy economic environment.
The recent 'Startup Ecosystem Overview' suggests that Barcelona's startup hub is the main one in Spain, with 34% of its most innovative companies. The mobile app sector accounts for some 55% of the total startups.
Using figures from 2017, the report shows that the Catalan start-up ecosystem attracts some 58% of the foreign investment in Spain, making Barcelona the fifth European city among innovative ecosystems, ahead of Madrid, which comes in sixth place. Aregio said that Catalonia is one of the most "dynamic start up communities in Europe."