Barcelona consolidates its position as start up hub
The mobile app sector accounts for 55% of the startups in the Catalan capital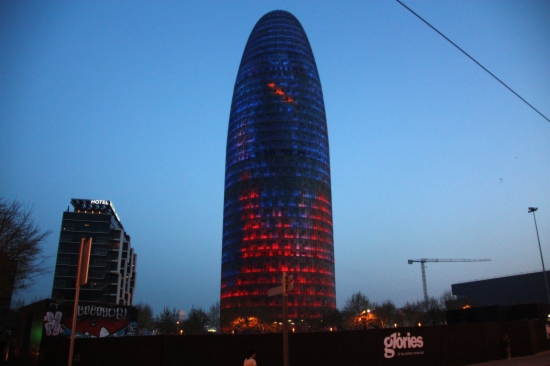 Barcelona has become more established among startup ecosystems. The latest 'Startup Ecosystem Overview' suggests that the Catalan capital's startup hub is the main one in Spain, with 34% of its most innovative companies. It is a two-point rise since 2016. The mobile app sector accounts for some 55% of the total startups.
Using figures from 2017, the report shows that the Catalan start-up ecosystem attracts some 58% of the foreign investment in Spain, making Barcelona the fifth European city among innovative ecosystems, ahead of Madrid, which comes in sixth place.
According to the executive director of the 4YFN startup platform, Esteban Redolfi, Barcelona is a favorite with entrepreneurs and is considered the third most attractive European city for developing innovative new business projects that use technology.
In terms of salaries, Redolfi said that Barcelona comes in seventh position, something that gives the Catalan capital a high level of competitiveness because of labor costs, which are much less than for other European competitors.
New talent the big challenge
However, the report finds that the most serious challenge that Barcelona's startup hub faces is attracting new talent. Nevertheless, in 2017 the Catalan capital was the fifth European city in exporting talent abroad.
The Barcelona hub received 285 million euros in investment in 2017, below the more than 600 million euros it attracted the year before. However, Redolfi said that the 2016 figure was "distorted" by the buy-out of Privalia, which by itself accounted for 500 million euros.
In all, some 54.6% of the startup companies in Barcelona are in the sector of mobile applications, with another 24.% in e-commerce and 10.5% in the social sector.
4YFN event from February 26-28
Redolfi also previewed the next 4 Years From Now (4YFN) startup event, which will be held from February 26 to 28 in the Fira de Barcelona venue on Montjuïc. The 4YFN event, which runs parallel to the Mobile World Congress, hopes to exceed 20,000 participants for the first time. Some 700 international investors are expected to attend and make contacts with 650 startups from 145 different countries.