Barcelona airport passengers down 82% in May compared to 2019
17 times more users in fifth month of 2021 than in same period of last year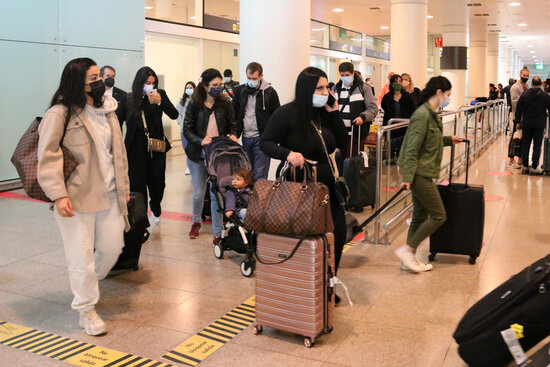 In May 2019, 14,606,987 passengers landed or departed from Barcelona airport – the figures now are still nowhere near the levels back then.
In fact, passenger numbers for May 2021 were 81.8% less than 24 months before. Yet, the 852,251 travelers last month meant 17 times more compared to those who got a flight to or from the Catalan capital in the same month of 2020, amid the peak of the Covid-19 pandemic.
According to the latest figures, the trend in passenger numbers is increasing. For instance, in May the number of passengers doubled compared to January, which saw 481,862 travelers.
The local tourism sector is hopeful that this progression will continue during the summer, since vaccinated visitors from all over the world have been allowed to visit Catalonia, as well as Spain, since June 7.
There is also ongoing debate over the expansion of the airport. The local business sector, including the Spanish airport operator Aena and its president Maurici Lucena, believe that construction work is essential for Barcelona to be a world-class international hub.
On the other side, more than 400 people protested on June 12 due to the possible expansion. Environmentalists who reject the plans believe Barcelona-El Prat's third runway would wipe out a significant section of wetlands in the Llobregat delta, rich in biodiversity.
Girona and Reus
Meanwhile, Girona's Airport, the gateway for many tourists to the Costa Brava has quickly seen a significant increase compared to May 2020. Passenger numbers have increased 19-fold in 2021. Nevertheless, it is still about 99% less than in 2019, when the number of travelers was 229,321.
Likewise, Reus Airport, in southern Catalonia, has seen an increase of 155% compared to 2020. However, in comparison with 2019 figures, the difference is noticeable, with 99.6% less passengers.