Barcelona airport expansion must be subject to environmental impact analysis, says council
Barcelona City Council also supports 'efficient' rail connection between El Prat airport and those in Girona and Reus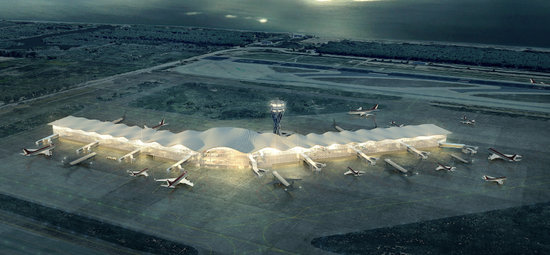 Barcelona City Council has said that any expansion to Barcelona's El Prat airport must be subject to an "analysis of the impact on the natural environment and biodiversity of the surroundings," along with a favorable report from the EU.
A proposal was submitted on Friday by Junts per Catalunya and gained the support of all parties except for Ciudadanos who abstained and the People's Party who voted against it.
The text also expressed support for an efficient railway connection between the airports of Barcelona, Girona in the north of Catalonia, and Reus in the south.
Second Deputy Mayor Janet Sanz said the airport's governance model had to be compatible with the twin objectives of combating climate emergency and future economic development.
Jaume Collboni, First Deputy Mayor, said the approved text was a "good starting point" for a debate on the future of Catalonia's main airport.
The proposal describes the airport as a fundamental part of the infrastructure of the city and country, and anticipates that it will "reach maximum capacity soon."
On Thursday, Maurici Lucena, the president of the airport's operator Aena, called on civic society – public bodies, business groups and local councils – to support the idea of El Prat Airport being an international hub.
According to Lucena, "conditions are perfect for us to have a world-class international hub in the next few years," comparable, he added, to Charles de Gaulle Airport in Paris, or Atlanta in the US.