250 international figures back Barcelona mayor for reelection
Jeremy Corbyn, Noam Chomsky, Judith Butler, Pepe Mujica, Owen Jones among names to give their support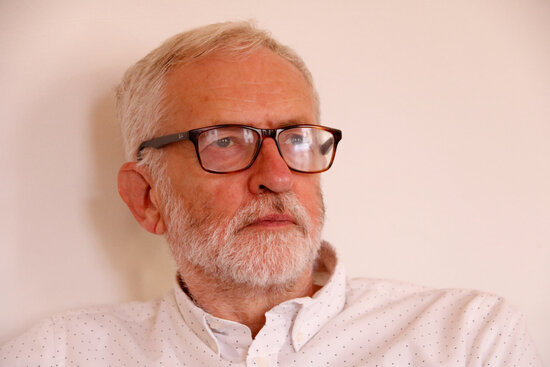 Around 250 international figures have backed Barcelona mayor Ada Colau for reelection in a manifesto presented on Thursday.
The list includes the former Uruguayan president, Pepe Mujica, along with the former Labour leader in the UK, Jeremy Corbyn, and professors such as Judith Butler, Noam Chomsky or Thomas Piketty.
"During the last eight years Barcelona has led the way in showing the world that democratic, egalitarian and feminist cities are possible, reads the manifesto."
"In the current global context of ecological, social and economic crisis, where the far right is trying to spread fear and hate worldwide as a weapon of control, we need Barcelona to consolidate this alternative."
The document also includes the signatures of some thinkers, such as artist Brian Eno or the journalist Roberto Saviano.
Some mayors are also backing Colau for her third stint in power, suck as London's Sadiq Khan, Milano's Giuseppe Sala, or Irací Hassler, the local leader of Santiago, in Chile.
The manifesto hails the regulation of short-term rentals and Colau's housing policies, along with the so-called superilles, or superblocks, that is, pedestrianized areas along the municipality.
"Barcelona has led the way with a new social model that cares for people's well-being, with initiatives like a free public dentist and mental health care. You are the city with the highest social spending in Spain and have made culture and education available to everyone," they argue.