70% of care home residents with Covid-19 are asymptomatic
Study by Barcelona's Vall d'Hebron Hospital also finds 56% of care home staff with coronavirus show no symptoms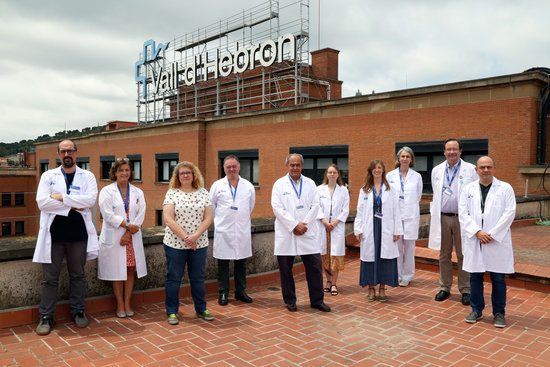 69.7% of care home residents and 55.8% of staff infected with Covid-19 are asymptomatic, according to a study by a multidisciplinary team at Barcelona's Vall d'Hebron Hospital published in the journal 'Emerging Infectious Diseases'.
Around 6,000 people, both residents and staff, from a total of 69 public and private nursing homes in the hospital's catchment area were included in the study which took place from April 10 to 24.
The results indicate that almost 24% of residents and 15% of staff contracted the virus, but of those, more than half had no symptoms.
The study concludes that screening people in care homes based on their symptoms alone is "insufficient" for detecting all cases.
Magda Campins, head of Epidemiology at Vall d'Hebron – who coordinated the study with Benito Almirante, head of Infectious Diseases – said the results of the study show that "to assess whether or not elderly people are infected based on symptoms is not reliable."
According to the hospital, this is the first study of the impact of coronavirus on care homes that included such a large sample of people.