Sportswashing human rights records and disdain for match-going fans: the Super Cup's Saudi headache
Wednesday night sees the new-format Spanish Super Cup kick off in Saudi Arabia on the back of a string of questionable decisions and controversy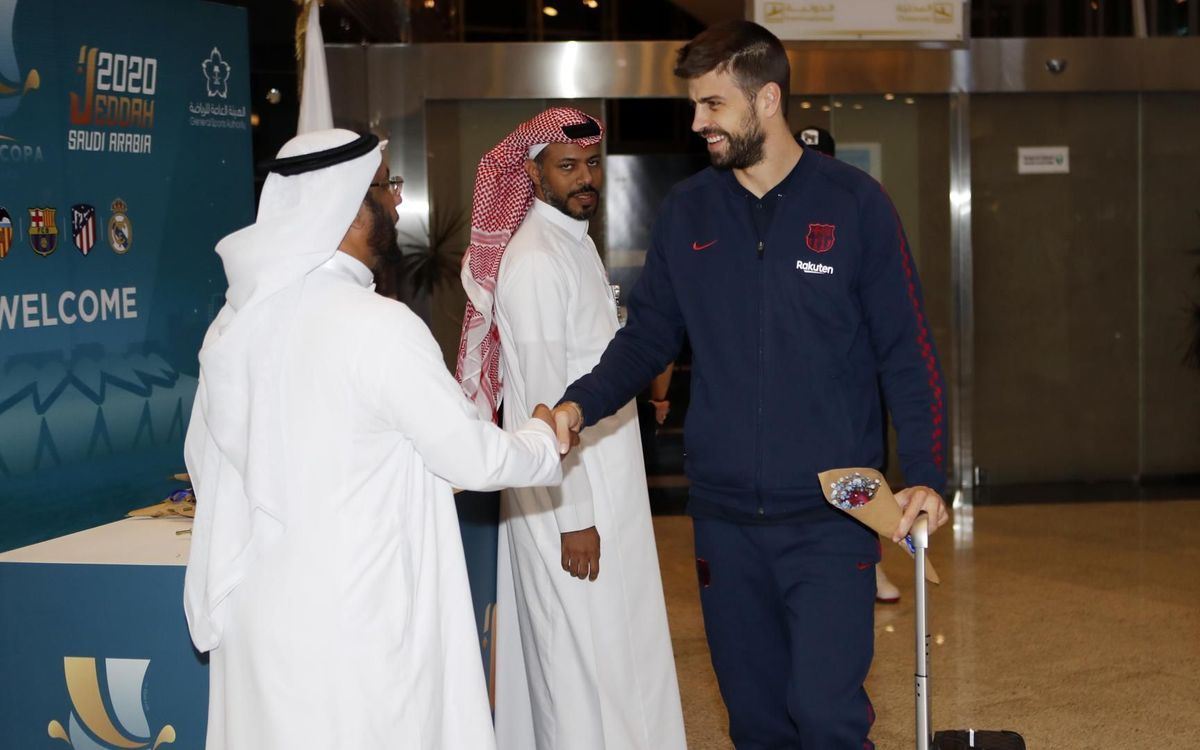 On Wednesday night, the Spanish Super Cup kicks off in a brand new format, ushering in a new era for Spanish football, for better or worse. Instead of the league winners taking on the cup champions, as the Super Cup has traditionally been contested, the 2019/20 version now sees four teams play off in a mini competition in neutral venues... in Saudi Arabia, to be precise, with the country's poor human rights record engulfing discussion of the entire competition.
Qualification to the new Super Cup is achieved by reaching the cup final, and the next two highest placed teams in the league that hadn't already qualified by reaching the final. It is a format almost designed to artificially create a clásico to sell to the highest bidder.
In the first semifinal, Real Madrid play Valencia on Wednesday night, before Barcelona and Atletico Madrid go head-to-head on Thursday. The winner will be crowned with a final to be played on Sunday evening.
The new mini competition has been given a resounding thumbs down by locally-based fans. The teams in contention, Barcelona, Real Madrid, Atletico Madrid, and Valencia, were each given 12,000 tickets to sell to fans, but the vast majority have already been returned to Saudi Arabia.
Football authorities' disdain for match-going fans
Real Madrid sold the most tickets each club had, around 700, and mostly to their fan groups based in the region. Barcelona sold 300, Atleti gifted the 50 fans who were going to purchase their tickets to them for free, while Valencia were able to get rid of a mere 25.
These low numbers are no surprise, as any travelling fan would have to do a round journey of around 10,000km, paying around €1,000 for the privilege. This is another example of the decision makers at the top of Spanish football refusing to take match-going fans in consideration, and leaving them stuck without a Super Cup to enjoy in their own country.
After La Liga's now repeated attempts to play league games in America the last couple of seasons, the foray to Saudi Arabia paints a dangerous omen for the direction that the game is headed; globalizing further and further in a never-ending search for expansion, all at the detriment of the fans who live in the shadow of their home stadium.
Sportwashing Saudi Arabia's human rights record
But the shafting of fans is not the only point of controversy that this mini tournament brings us. The location of where it is played is also a huge point of contention for anybody with a sincere concern for human rights. Thankfully women will be allowed to enter the stadium when Spanish teams are playing, but this is an exception rather than the rule, and it doesn't make up for other alleged human rights atrocities that the country has seen in recent decades, including not least the brutal murder of prominent Saudi journalist Jamal Khashoggi in 2018.
Migrant workers are often subjected to abuses and exploitation, there's a severe restriction on the freedoms of expression, association, and belief, with "arbitrary arrests, trials, and convictions of peaceful dissidents and activists" as Human Rights Watch reports. All this, before we even mention the aggressive tactics Saudi Arabia employs with airstrikes and blockades in Yemen, committing "numerous violations of international humanitarian law." Homes, hospitals, schools, and mosques have been hit in these strikes, which possibly amount to war crimes.
The Spanish football federation (RFEF) has accepted a lot of money to send its biggest and best teams to Saudi Arabia for a competition that serves to whitewash the image of a country with a more than contentious human rights record. In all, the deal is worth around €40 million to the Spanish teams, and this first agreement spans three years.
Despite this monetary gain, not much is coming from selling the TV rights to show the games. The state broadcaster, RTVE, usually offers the Super Cup on free-to-air television. This year, they decided to snub the offer, reflecting the appetite in the country for the competition, however Movistar eventually picked the games up.
Valverde's expected team changes
On the pitch, Barcelona coach Ernesto Valverde is expected to make some changes from his ideal XI for when his side takes on Diego Simeone's charges. The manager already knows he is unable to count on ter Stegen, Arthur, and Dembélé through injuries, meaning Neto will play in goal, while Arturo Vidal or Rakitic could get starting opportunities.
Up front, Griezmann will hope to bag his first goal against his former team, especially after the fiery reception he was given upon his return to the Wanda Metropolitano at the beginning of December.
Youngsters Todibo, Wague, Riqui Puig, Collado, Ansu Fati, Iñaki Peña, Carles Pérez, and Arnau Tenas have also been brought on the trip and are in contention to be given some minutes with the first team.
Women's Super Cup
For the first time, there will be a women's Super Cup in Spain too, with the same Final Four format the men's game is using. As of yet, it has not been announced where the games will be played, but it has been widely reported that the Spanish football federation want to bring it to Saudi Arabia along with the men's game. To add to this, the RFEF are supposedly also considering bringing the women's cup final, the Copa de la Reina, to the west Asian country too.
To bring the country's best women's teams to play a series of matches in a new, artificially constructed tournament, in a country with a terrible record of women's rights is nothing short of an insult to the women who play football in Spain.
Similar to the problems in the men's game moving to the Arabian nation, it is not only an insult to be paraded in front of a population that treats its women like second class citizens in many respects, but it also robs local fans of the chance of seeing high-profile, showpiece games in person, and robs the women's game in Spain of these fantastic opportunities to grow the sport in this important time of development for women's football in Spain.
Last year's cup final in Granada saw over 17,000 people enjoy the spectacle. The cup quarter final clash last season between Athletic Bilbao and Atletico Madrid broke the Spanish record for assistance at a women's football match, as 48,121 fans packed into Bilbao's San Mamés stadium.
The 2019 Women's World Cup, and Spain's fine performances in the competition, played a part in the women's game enjoying a period of global popularity it has never experienced before. Now is the time to consolidate this success; pay the players properly, give opportunities to clubs to offer these high-profile games to fans on their doorsteps, and ultimately grow the game, instead of exporting the product to a country that creates a hostile climate for women who want to play or attend football.