Sant Cugat High Performance Center 'ready to open'
Director of facility where many of Catalonia's top athletes train wants prompt decision from Spain on lockdown easing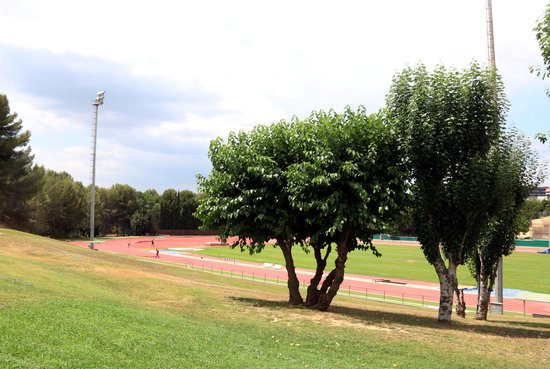 The Sant Cugat High Performance Center is "ready to reopen" once the Barcelona metropolitan area gets the go ahead to move on to Phase 1 of the de-escalation of lockdown plan.
The venue, situated northwest of the Catalan capital, is home to many of the country's top athletes, including Olympic and Paralympic hopefuls doing their best to stay in shape and motivated while training at home.
The director, Ramon Terrassa, explained to the Catalan News Agency (ACN) that during the last week they have carried out all the work necessary to resume activities next Monday, May 11.
"We have disinfected the center and we have heated the water in the swimming pools" says Terrassa.
Sant Cugat is in the Barcelona Metropolitan Area North health region, which the Catalan government has proposed stay in Phase 0 for the time being. The Spanish government is expected to make a decision on Friday about which regions will progress to Phase 1 on May 11.
Terrassa explained that if the region stays in Phase 0 until May 18, the center will have to spend more money on heating the pools.
He understands that the current situation is complex, but says that the venue "cannot be reactivated in two hours."
He therefore asks the Spanish government to make a decision as soon as possible on which regions will move onto Phase 1, in order for him and his staff to have more room for maneuver.