Barcelona to host 2024 America's Cup sailing race
New Zealand team choose Catalan capital over cities such as Cork and Málaga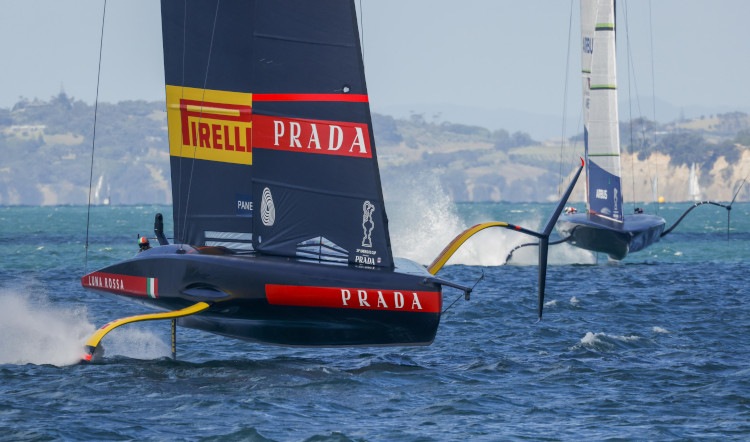 Barcelona will host the 2024 America's Cup sailing race after the organization chose the Catalan capital ahead of other European contenders. The Catalan business minister, Roger Torrent, confirmed the agreement in an interview with Catalunya Ràdio radio station on Monday morning.
The America's Cup yacht race is the oldest trophy in international sport, established in 1851.
As winners of the last edition, the Royal New Zealand Yacht Squadron have the right to decide the next host city and have plumped for Barcelona. After winning in 2017, the yacht club picked their home city of Auckland to be the 2021 America's Cup host city.
They retained the championship in 2021, and have awarded the honor of host city to Barcelona, over cities such as Málaga (Spain), Cork (Ireland), and Jeddah (Saudi Arabia).
"The America's Cup is a very important brand," Torrent said. Hosting the event will bring huge return on investment, he added, highlighting the event's high standing, especially in markets such as the United States.
The business minister stressed that hosting the event must be done in a way that benefits "the city and the country" with attention given to environmental and socioeconomic principles and values.
Public and private effort
Barcelona city council, the Catalan government and the Barcelona region authority (Diputació de Barcelona) worked together with Barcelona Global, a private and non-profit association to get businesses engaged in the bid.
Valencia, the capital of the territory south of Catalonia and also on the Mediterranean coast, hosted the 2007 and 2010 editions of the race – but although originally intending to bid for the 2024 edition, the Catalan-speaking city opted out.
2030 Winter Olympics
Catalonia is also intending to bid for a yet much larger event: the 2030 Winter Olympics. In fact, on Monday morning the Spanish Olympic Committee announced a deal between Catalonia and its neighboring territory Aragon to put forward a bid.
That comes despite some opposition by local organizations, and some tension - now seemingly resolved - between the Catalan and Aragonese administrations. A binding vote on the games will take place this July in six Pyrenean counties.
Have a listen to our Filling the Sink podcast in order to learn more about the 2030 Olympic bid Catalonia is leading: